One Rule, Be Yourself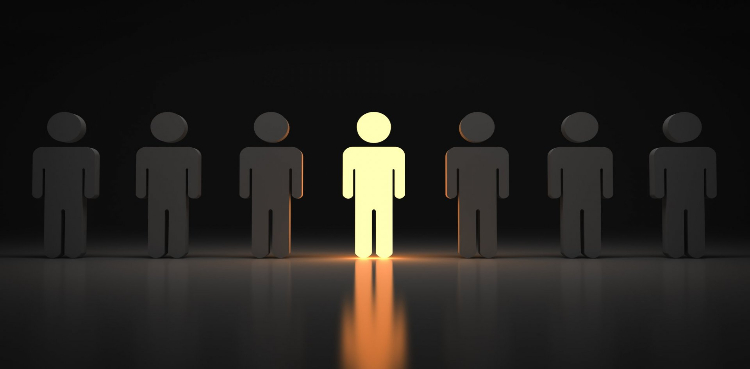 By Munazzah Khan
We are human beings and to live and survive in society we are interlinked with each other. Different traditions, norms and languages but in some instances, we all are the same.
We all are bullied at some stage of life whether in school, in university, at a workplace or in family gatherings. And the reasons are also so obvious that one feels pity for those who bully others on those things, whether it is the skin colour or body size, speaking style or walking style. No one considers bullying a serious issue because the only harm that occurs is internal/psychological which no one can see.
These things cause fear and insecurities. The fear of facing people, fear of living their desired life, the fear of judgment and many more, affect the person inside out, whether that person becomes the best one in society or the most mentally disturbed one there is nothing in between.
From the beginning, a person is only taught to be number one and superior to others in this society and if you can't be at the desired place of others you will be chased by the taunts of people and the comparisons of society. We are always in the hustle to win the race and be in the upper place, but we never hustle to do what we wish and in the end, we don't feel the happiness and joy of winning. Each one of us has an aim to be, a dream to fulfill and a goal to chase. But we are always treated as per the desires of others from selecting our Eid dress to selecting our future choices.
Many of us act like someone we are not, whether to impress the family or the society around us. If one keeps pretending to be that way for the sake of surrounding and hiding the real self. One would end up feeling alone, unhappy, depressed and unsatisfied. And somehow it's the current scenario of our society. People are in search of answers to questions like how to be happy in life and how to have a peaceful life?
And for this, I have only one answer, follow only "one rule, be yourself"
Being yourself is the key to a happy and satisfied life, but being yourself doesn't mean being selfish and don't care about anyone. I am clarifying this cause lots of people get the meaning of it in a wrong or negative way.
"Being yourself" means liking who you are, living life as your real self and the way you want to live without thinking about others unless you are not harming anyone and your inner self is satisfied.
1- Accept who you are:
Your super power is that you are 'you'. Embrace what you are good at rather than the things that cause your failure. People around us only criticize others whether they are on the right path or not. Proudly own your skin complexion, if you can't speak fluent English admit that with full confidence and own any other flaws of your personality.
2- Think positive:
Don't compare yourself with others and never think that you are lesser than any single person in this world. negative thinking kills a person's happiness. For a happy and peaceful life ignore all the negative thoughts and always think positive.
3- Have dreams and fulfill them:
You might not have all the necessary skills to meet your dreams and goals but you can learn all that. Just dream and always work hard to accomplish your goals. Being you also means constant improvement while remaining true to yourself.