Airlines offered incentives by govts to compensate flight cuts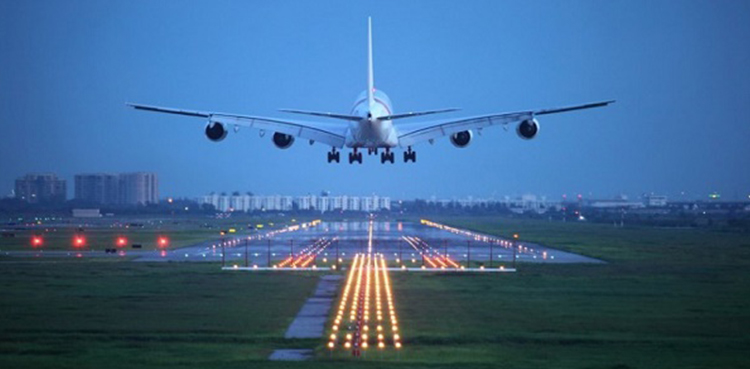 SYDNEY: Governments across the world are incentivizing their aviation sector to make up for the losses incurred due to cut down in their flight operations. Australia and Sydney have offered financial aid to their ailing aviation industry as global flight operations have undergone massive cut down in the backdrop of COVID-19 outbreak.
Boeing Co has requested the US government to provide at least $60 billion in access to liquidity and loan guarantees for aviation industry's manufacturing sector.
Washington has already been requested by US carriers $50 billion in grants and loans, apart from massive tax reliefs. A meeting between US airline executive and President Donald Trump is expected on Wednesday.
Airbus has also expressed the need for financial relief from the European governments if the COVID-19 pandemic lasts for months.
The pandemic since January has caused a hit of $157 billion or 41 per cent, off the share value of the world top listed 116 airlines, who have become cash strapped for coming months already, according to a Reuters report.
Australian government has said it would waive off and refund charges like domestic air traffic control fees worth AUD715 billion ($430 million), and AUD159 million upfront fees after putting restrictions on citizens on traveling abroad.
Taiwan's aviation regulator has said on Tuesday that airlines can apply for subsidies and loans to help cover the cost of disease prevention safety measures since January 15.
Denmark and Sweden have announced $300 million as loan guarantee for SAS. The International Air Transport Association (IATA), the global body for aviation industry, has estimated aid that the global aviation industry would need could reach $200 billion.
The US government's ban on domestic travelling could further affect domestic carriers. The US airlines are already considering of reducing workforce through early retirement and unpaid leave of up to 12 months with medical benefits.
Standards and Poor's Global Ratings have indicated that global passenger numbers were expected to decline by up to 30 percent  within 2020 and the industry will not likely recover fully form the losses before 2023.