Christian Eriksen's Sudden Collapse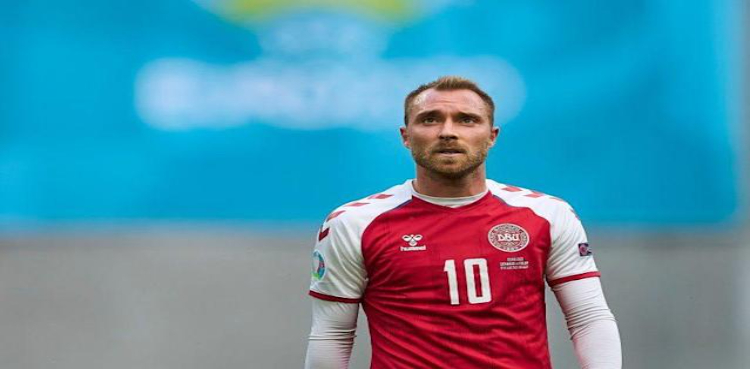 Christian Eriksen, 29 was participating in a match in the Euro 2020 tournament and suffered a near-death experience on the field. He is a midfielder for his football star for his team Denmark which was playing against Finland on that fateful day.
The former Tottenham Hotspur player collapsed face-first on the pitch while running to take a throw-in for his team as no other player was in proximity. His teammates and rival Finnish players signalled towards the English referee Anthony Taylor that Eriksen needed urgent medical attention.
The stadium doctors ran over to Eriksen when they realized how serious the situation really was. The whole crowd went silent as they saw what had transpired and held their breath, horrified at the incident. The players on the ground had their heads in their hands, visibly distraught while some were even reduced to tears.
The Danish players stood back to allow the medical team access, forming a shield around Eriksen to allow the tending medics to have their privacy with the fallen athlete.
Both teams subsequently left the fields along with the officials and told the crowd to remain seated until further information was provided.
Eriksen was treated for about 10 minutes on the pitch and then was carried off to Rigshospitalet, one of Denmark's top cardiac centres. Eriksen's wife emerged from among the crowd on the pitch and was consoled by the Danish captain Simon Kjaer and goalkeeper Kasper Schmeichel.
Football players from all over the world sent their regards to their family and hoped that the midfielder will be back on his feet soon.
Soon after, it was confirmed by Denmark's team doctor Morten Boesen that indeed Eriksen had suffered from a cardiac arrest.
"He was gone," Boesen said. "We started the resuscitation and we managed to do it.
Denmark's coach has revealed that the squad had met with Eriksen on Sunday and he also added that it was great to see him smile again after the shock occurrence.
The match continued sometime after Eriksen was carried off the pitch and Finland won the match 1-0.
Eriksen is currently still hospitalized and the doctors have said that Eriksen will be discharged very soon as he was recovering quite quickly.