Karachi: Traders seek relaxations in business timings till 8 pm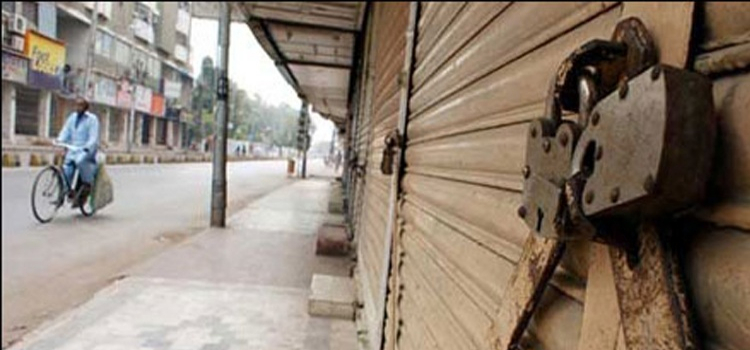 Traders and business community in Karachi has demanded government to relax its COVID-19 restrictions and allowing shops, businesses to operate till 8 pm.
Karachi Tajir Action Committee has urged Sindh government to allow business, trade activities to resume till 8 pm as the business community, traders have been badly hit due to economic and financial repercussions of prevailing COVID-19 restrictions in the metropolis.
Furthermore, traders have also demanded the government to allow shops, markets to be opened on Saturdays.
Sindh government and NCOC are ignoring us, said Atiq Mir a prominent businessman.
Meanwhile, businessman Sharjeel Goplani has accused district administration of blackmailing, bribe and exploiting traders and business community under the pretext of COVID-19 SOPs violations.
The committee has warned of strict actions if their demands are not met within 72 hours.
The development comes as Sindh government has extended its COVID-19 restrictions in Karachi due to high positivity rate and COVID-19 cases in the metropolis.
As per the COVID-19 restrictions;
Business hours will now be from 5am to 6pm, except for essential services.
Bakeries and milk shops are allowed to operate till midnight.
Pharmacies inside shopping malls will close at 6pm, along with other shops.
Fridays and Sundays to be off days for businesses, except for Hyderabad, where Fridays and Saturdays will be the designated off days.
All outdoor and indoor dining is henceforth barred; takeaway, drive through and delivery services to continue.
Public transport — inter-city, intra-city and inter-provincial — allowed with 50% occupancy, strict observance of SOPs.
With Karachi being the epicenter, Sindh's COVID-19 tally stands at 318,579 cases with 5,039 deaths so far, whereas a total of 287,728 people have successfully recovered from the novel virus in the province.