KU advises students, teachers to go for screening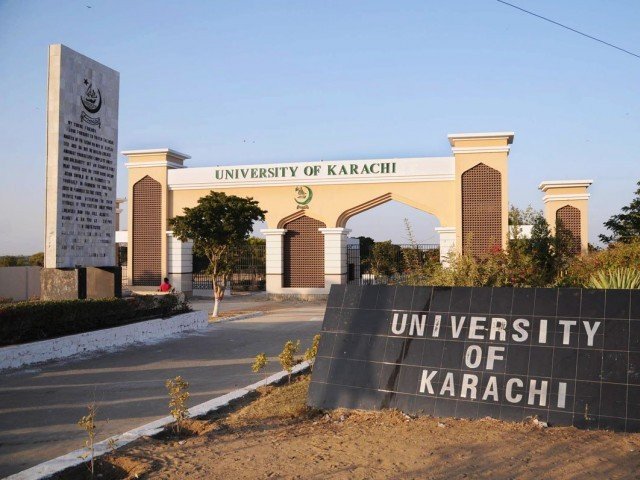 KARACHI: Students at the University of Karachi (KU) were gripped with anxiety on Thursday as reports circulated claiming that Karachi's first coronavirus patient was one of their colleagues.
The university administration, meanwhile, advised KU students and teachers to go for screening if they experienced any symptoms that might be related to the virus.
"We have been in contact with Dow University of Health Sciences and Aga Khan University Hospital to assist us with the screening of students, teachers and others," said varsity official Dr Syed Asim Ali, adding that Y*, the affected student, had himself sent his friends messages to tell them to get screened.
Speaking to Voice of Sindh, Dr Ali said that the matter was a national issue and so the KU administration had decided to help the government and take all necessary measures to protect those affiliated with the varsity. "We have not been given directions by any government officials yet, but are completely aware of the situation," he maintained.
According to Ali, no other students are currently manifesting symptoms similar to those exhibited by Y. However, he added, the administration still wanted them to go through the screening process.
KU spokesperson Farooq Ahmed said that all classes and exams scheduled at the university on Friday and Saturday had been postponed, adding that there would be no public dealings at the educational institution.
The university has confirmed that Y attended classes and interacted with other students, teachers and staff on Monday and Tuesday.
Amid the panic, a teacher at the varsity told Voice of Sindh that neither students nor teachers had been given proper directions about where to go for screening. "I do not know if I was directly or indirectly in contact with the student," the teacher stated. "I teach in the same department where he attended classes for two consecutive days this week."
Many universities across the province remained open for normal operations until Thursday afternoon, when they were instructed to close their campuses through a notification issued by the Sindh university and boards department. Varsity administrations in Sindh have postponed classes and exams that were to be held on Friday and Saturday.