Officers opt for voluntary cut in salaries as PIA braces economic repercussions amid COVID-19 outbreak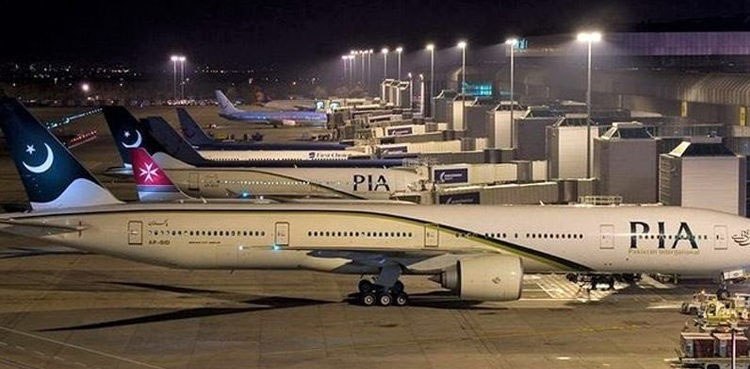 Islamabad: Top officials of the Pakistan International Airlines (PIA) have announced a voluntary cut in their salaries as the airline faces a financial crisis due to virus pandemic.
PIA has been facing a financial crisis as it has suspended all domestic and international flight operations after the government imposed a ban on all kinds of air travel to curb the spread of coronavirus in the country.
In light of these unprecedented circumstances, Chief Operating Officer (CEO) of the PIA, Air Marshal Arshad Malik has announced a voluntary cut of 20 percent from his salary due to the losses sustained by the airline.
Department chief officers have also slashed their salaries by 20 per cent while managers have decided to cut theirs by 15 per cent, followed by a 10 percent cut in deputy general managers' and eight percent from managers' salaries.
As per PIA's spokesman, these voluntary cuts in salaries will help the airline in overcoming its financial burden to an extent as losses and debt of PIA have become too great for the company to handle alone and that options suggested to the government include a debt-to-equity swap and issuance of long-term bond.
According to Minister for Aviation, Ghulam Sarwar Khan, Pakistan International Airlines (PIA) has incurred losses of up to Rs 4 billion due to coronavirus pandemic and it could further rise to Rs 6 billion by the end of March 2020.