PPE shortage: Edhi foundation workers left with raincoats and rubber boots amid coronavirus outbreak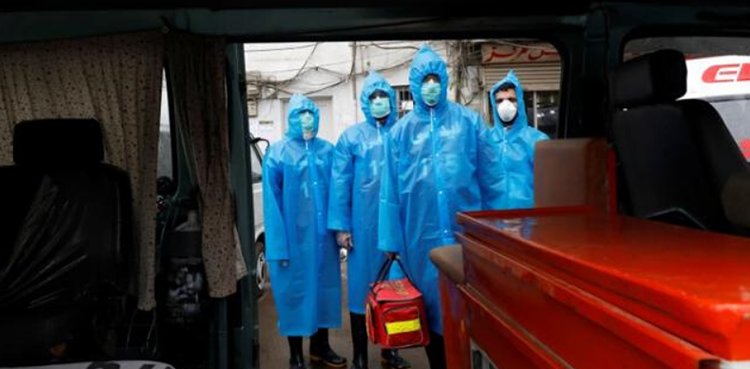 Karachi: Edhi Foundation, the largest non-profit social welfare organization in Pakistan, faces an acute shortage of personal protective equipment (PPE), as its workers are at the forefront of the effort to contain virus spread in the country.
Edhi foundation, for decades hasplayed its role in assisting government amid every humanitarian crisis, from earthquake to floods – and now COVID-19 pandemic.
However, their staff had to be trained and educated on how to deal with suspected coronavirus patients, so that workers themselves do not contract the novel virus.
"We've compromised on certain things and used alternatives," said Faisal Edhi – head of the Edhi Foundation.
According to him, Edhi staff has resorted to using raincoats and rubber boots as the country faces a severe shortage of protective gear for health care workers.
Earlier, doctors and healthcare workers had threatened to go on strike for not being equipped with necessary protective gear to ensure their own safety when dealing with coronavirus patients.
Health ministry has acknowledged the need to ensure the availability of essential medical equipment to ensure the safety of health care workers and curb the spread of novel COVID-19.
China has announced to provide 10,000 protective suits along with testing kits and facial masks to Pakistan to tackle coronavirus spread in the country.