Govt approves fuel price hike of up to Rs 5.4 per liter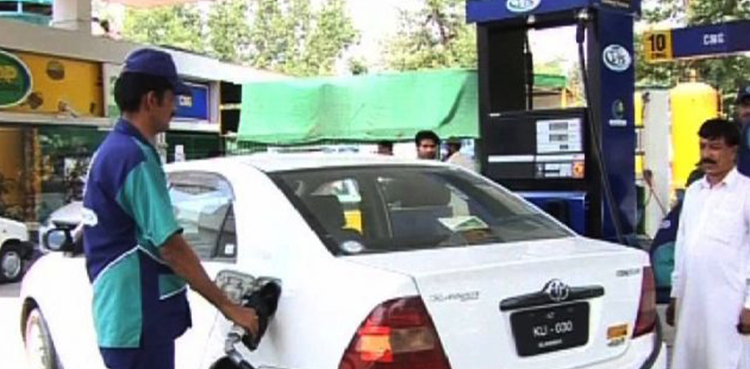 Fuel prices have been increased up to Rs 5.4 per liter following government's approval on Thursday (today).
As per details, price of petrol has been jacked up by Rs 5.4 per liter, whereas diesel prices have been increased by Rs 2.54 per liter.
Kerosene oil rates have been increased by Rs 1.39 per liter.
The development comes as Oil and Gas Regulatory Authority (OGRA) had recommended increase in petroleum prices by up to Rs11.4 per liter.
According to Dr Shahbaz Gill – SAPM on Political Communication, has said that PM Imran Khan rejected OGRA's summary for up to Rs 11.4 fuel price hike and only approved up to Rs 5.4 per liter increase in petroleum prices in order to facilitate the public.
OGRA had suggested an increase of Rs2.40 per liter in the price of high-speed diesel, Rs1.50 in the price of kerosene oil and Rs1.40 in light diesel.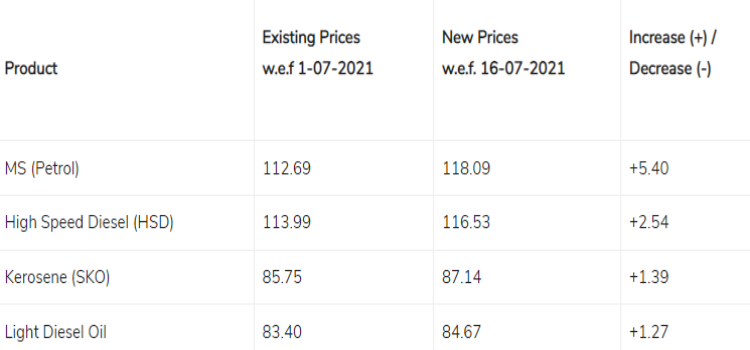 Following the fuel price hike, petrol will be sold at Rs 118.09 per liter, diesel – Rs 116.53 per liter and kerosene oil at 87.14 per liter.