The suo motu notice of Lahore motorway gang-rape case has been admonished by CJP Gulzar Ahmed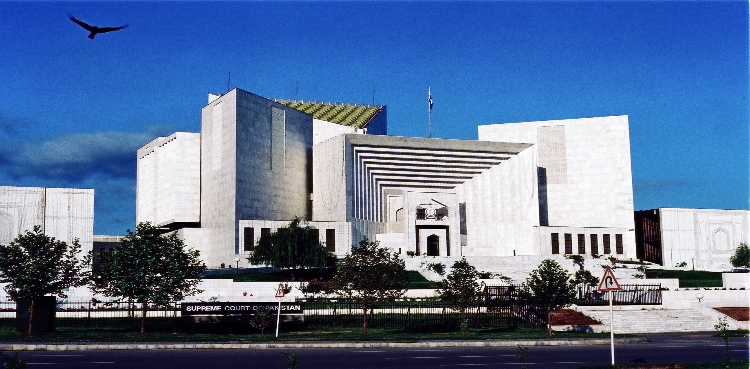 Chief Justice of Pakistan (CJP) Gulzar Ahmed has been admonished to take suo-motu notice against Lahore-Sialkot motorway gang-rape case, and have inquiries about the dereliction of duty of motorway police.
An appeal has filed by lawyers Maryam Fareed Khuwaja and Usama Khawar, claimed that the government and state institutions has failed to perform their duties. They should take a serious notice on increasing brutally raped cases in the country and Chief Justice of Pakistan should take suo motu notice about fundamental rights of woman as confirmed by the constitutional law of Pakistan.
The unfortunate occurrence has generated extreme fear and insecurity in the society specifically among woman, who are 53% population of the country – stated by application.
"The said accident took place at the night of 9th September near 1:00 am at night, when a lady along with her two children pulled off her car at the location of Lahore motorway since she was faced petrol shortage. She got no response contacting the authorities and Police. Meanwhile robbers approached her car, and brutally torture, abuse and gang-raped her at gun point, in front of her children. Later on they left with some expensive stuff from her possessions.
As soon as the news circulated into the society, the civilians, media and common society has demonstrated deep concern and extreme sorrow over the mournful event – and fervently demanded justice for the victim and action against the culprit. Yet the government and the protectors of the civilians, Police has not only failed to shut out the sad incident but they are fixed upon confirming that they are vulnerable themselves". Declared in the application.
To assign responsibility and liability to citizens, and the government officials, as well included government departments – for shortcoming to safe the lady and her family from the devastated occurrence, and failing to make certain that all due precautions has taken against the criminal activities in the city, the petition further beseeched.
It is also prayed to assign influence and liability of the persons, including Police higher-ups for failing to provide effective mechanism or implementing all the necessary safety measures to protect lives and dignity of the civilians.
"Initiate and run after criminal proceedings against the responsible and liable persons". Claimed by the petition. Take administrative against the liable persons and entities. Formulate guidelines for the safe policing, police reforms and make recommendations for the circumvention of those incidents, as well as submission for the functional enforcement of the pertinent laws".