Ever since the partition of sub-continent in 1947 and the inception of Pakistan – the second Muslim state in the history second only to the state of Medina, hostilities have prevailed with neighboring Hindu majority neighboring country of India. India's anti-Muslim and anti-Pakistan sentiments led to the first Indo-Pak war in 1947-48 also known as the First Kashmir War. The war resulted in the bifurcation of Kashmir valley into Azad Kashmir and Indian Occupied Kashmir (IOK).
On August 23rd 1965 Indian troops with intention to 'have evening tea in Lahore' engaged Pakistan Army on various border positions across then West Pakistan's border with India and succeeded in infiltrating 8 km into Azad Kashmir, occupying Haji Pir pass. In response Pakistan launched its 'Operation Grand Slam' on September 1st.
Pakistani troops valiantly answered the call of duty and at around 3:30 hours September 1st 1965, Pakistan with its technical superiority launched an overwhelming counter-attack in Chhamb area and succeeded significantly in pushing back the enemy.
Meanwhile in Akhnoor sector, which was lightly defended by four Indian infantry battalions and a squadron of tanks was found to be no match for fierce armored thrust by Pakistan's superior M47 Patton and M48 Patton tanks.
Indian Army in its efforts to restrict Pakistan's advance, large number of Indian troops from 15th Infantry Division along with armor support and led by Major General Niranjan Prasad – a WWII veteran of the Indian Army crossed the International border and entered Pakistani territory on September 6th.
However, Indian forces faced severe resistance from Pakistan Army, notably near Icchogil Canal (BRB Canal) where Major Aziz Bhatti (Shaheed) gallantly led his troops and successfully prevented enemy troops from capturing Lahore.
Operation Grand Slam was followed by 'Operation Windup' in Sialkot sector lead by Pakistan Army's 1st Armored Division, pushed an offensive towards Khem Karan. Meanwhile, in Rajasthan sector, Pakistan's Pakistan Desert Force and the Hur militia proved to be more than enough for the Indian forces as they were familiar with the terrain and possessed the know-how to survive in such harsh climatic conditions. Together Pakistani desert troops and Hur milita members succeeded in penetrating deep inside Indian territory and managed to captured several villages and key posts.
PAF's Aerial superiority
Pakistan Air Force (PAF) proved to be the most potent and crucial force of all the three services as it attained an overwhelming air superiority over their counterpart the Indian Air Force (IAF) during the war and successfully neutralized the aerial threat from the enemy.
PAF's fleet at that time comprised of Western made fighter planes including 12 F-104 Starfighters, some 120 F-86 Sabres and around 20 B-57 Canberra bombers which proved to be quite superior to the IAF's inventory which consisted of aircrafts such as Hawker Hunter and Folland Gnat.
Though IAF had significant numerical superiority it failed to make any significant mark during the war and was essentially suppressed, outgunned and outclassed by PAF.
PAF claims to have lost only 19 aircrafts while destroying more than 100 enemy aircrafts – a claim refuted by India and IAF. However, neutral sources also suggest an absolute air dominance by PAF stating that it lost 20 aircrafts and destroyed 60-75 Indian aircrafts.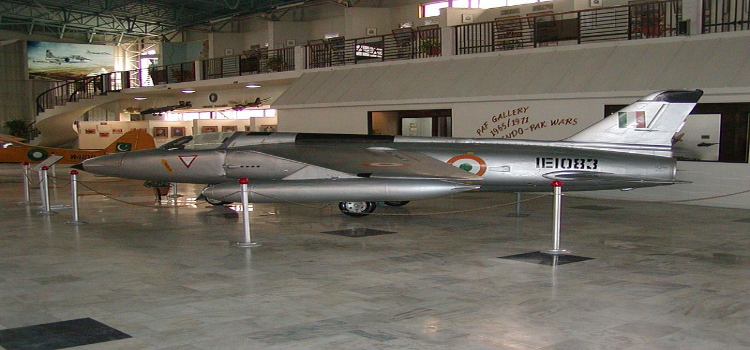 Pakistan's Muhammad Mahmood Alam (M.M Alam) managed to score an 'ace in a day' on 7 September 1965, with a total of 5 kills, of which four were shot down in less than a minute, establishing a world record. Over an 11-day period, he claimed 9 kills including 2 probable kills.
Naval arena
On September 7th, Pakistan Navy (PN) launched its naval offensive against India and a fleet commanded by Commodore S.M. Anwar and bombarded Dwarka targeting a radar station that was used by IAF. Meanwhile, PNS Ghazi – the only submarine operated by PN, acted as a deterrent for the Indian Navy as most of its vessels remained in their ports throughout the war.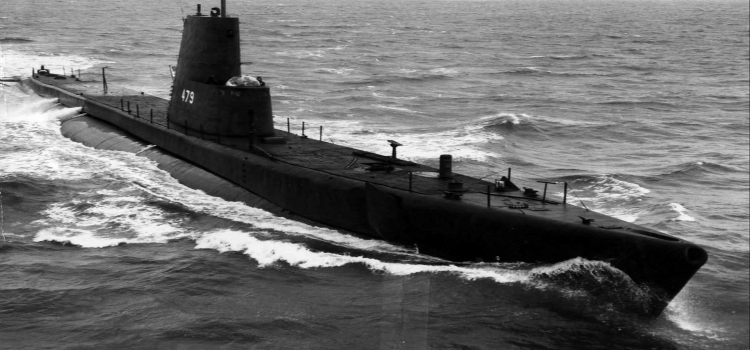 1965 War – a tale of resilience and undeterred valor, national unity
The 1965 Indo-Pak War is essentially a tale of resilience and unmatched national unity and valor which saw Pakistan overcoming and thwarting an enemy that possessed significant numerical superiority and was at least 3X its size in all three services i.e. army, navy and air force.
The "Official History of the 1965 War", drafted by the Ministry of Defence of India in 1992 was a long suppressed document that outlined intelligence and strategic blunders by India during the war.
According to the document, on September 22 when the Security Council was pressing for a ceasefire, the Indian Prime Minister asked the commanding Gen. Chaudhuri if India could possibly win the war, were he to hold off accepting the ceasefire for a while longer. The general replied that most of India's front-line ammunition had been used up and the Indian Army had suffered considerable tank loss.