1000 times faster than 4G network, 5G network can become a global health hazard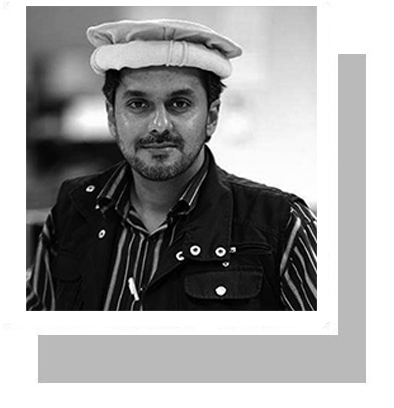 The social distancing is a wrong term, it should have been named physical distancing. I am socially very much alive on the internet, like most of us. This vibrant Social medium is a universal platform for most of us, an alter reality.
Faster and reliable internet connections have enabled us to work from home. Constant stream of Gigabytes of data flowing in and out of our computers and handheld devices alike.
This connectivity is becoming better by the day and since the world is set to launch fifth-generation (5G) mobile networks consumers are asking what kind of affects this latest generation of mobile phone communication will have on their health.
5G, the latest generation of mobile communication, will use higher frequencies and bandwidth, which will enable users to transfer wireless data faster than older cell phone standards. With rates of up to 10Gbit per second and reliable connectivity, the same size of data which takes about 10 minutes to transfer will be downloaded in less than 5 seconds.
Previous 'G' networks have used frequencies between 700 MHz and 6 GHz. The 5G network will operate on frequencies between 28 and 100 GHz. In plainer words it can be said that 4G is 10 times faster than 3G. From what we are hearing 5G will be around 1,000 times faster than 4G.
Briefly, before the mobile phone carriers used Global System for Mobile (GSM), handheld wireless phones used an analog mobile phone system called the Advanced Mobile Phone System (AMPS). Pakistan was 5th Country in the world to have AMPS technology in 1991, beaten only by Americas in 1983, Israel by 1986, Australia in 1987 and Singapore in 1988. When Major telecommunication companies are all set to rollout 5G enabled devices, I am sure we will waste no time in catching up, after all the relentless pursuit of faster wireless data transfer is universal.
Unlike 3G and 4G phone, 5G does not share the ability of its predecessors in either traveling long distances or passing through objects. This is due to shorter length millimeter waves used in 5G, which would require strengthening through booster antennas positioned on average every 150 meters.
This practically means, the antennas for 5G would be placed in close proximity in comparison to the mobile towers of this age. More ideally perhaps we shall see 5G booster antennas on every lamp post or street lights.
Various frequencies of these several mobile phone operators already ensure we live in heavy cluster of invisible rays of communication, clouding us 24 hours a day, almost on every inch of the urban and rural turf alike.
Different frequencies of wavelength interact with the human body in different ways. X-ray machines that take pictures of bones are considered high-frequency, while TV antennas, radio station or mobile phone base stations use lower frequency radio waves to transmit information. Noticeably with a greater number of low-frequency antennas comes increased exposure to radio frequency radiation.
High frequency focused on a condensed surface can cook meal by a mere distance of 2 inches without physically coming in direct contact with the source of heat. The low-frequency of telecommunication networks is not all that harmful as a microwave oven, but certain risks are always involved.
The same internet which 5G intends to revolutionize, has so much of speculation going around regarding it. Most ridiculous was that Covid19 was a hybrid mutation of Virus resulting from the exposure of recently installed 5G antennas in China.
Forget Corona creating capabilities of 5G radio waves, soon after starting to read about the adverse health effects of mobile phone radiations, I realized that; Truth can be more bizarre than a lame joke.
Even when the lightning fast age of 5G information looks imminent, certain vested interests and commercial forces have always successfully blocked the truth from consumers.
In my next blog, I will reveal some shocking facts about how major global NGOs are hiding facts from the general public related to the hazardous radiations of 5g technology.