Ailing Umer Sharif likely to travel abroad for treatment this week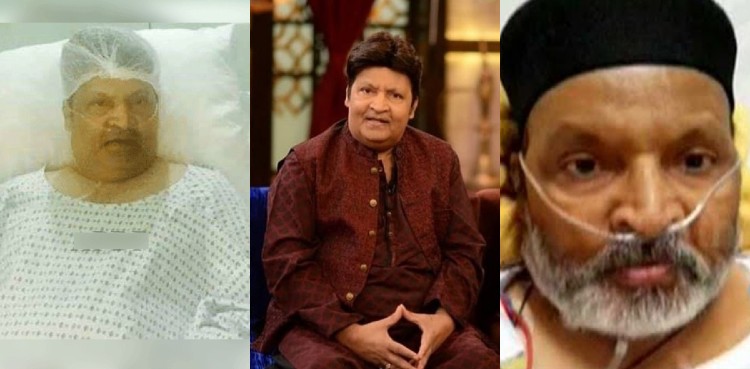 KARACHI: Ailing comedian Umer Sharif is expected to travel to the US for medical treatment this week, said his wife Zareen Umer Tuesday.
Talking to Geo News exclusively, Zareen Umer said that the federal government helped them in obtaining a US visa for the legendary comedian. 
An air ambulance has also been arranged for the ailing Umer Sharif, she said, adding that the Sindh government has promised to bear its expenses. 
Speaking on the occasion, his son said that Umer Sharif is expected to get the US visa today.
Meanwhile, Special Assistant to the Prime Minister on Political Communication Dr. Shahbaz Gill said that the Prime Minister's Office has sent details of Umer Sharif and his family to the concerned embassy, adding that the visa will be issued to the ailing comedian soon.
He said that the PM Office is in contact with Umer Sharif's family and that the government would extend all possible cooperation to them.
'Every minute critical for comedian'
Earlier on September 11, Pakistani actor and comedian Umer Sharif's wife Zareen Umer had expressed hope that her ailing husband will be issued a visa to the US at the earliest so that her ailing husband can be airlifted to the US.
His wife had said that every single moment was critical for the comedian and his family.
Speaking to Geo News exclusively, Zareen had said she received a call from the PM Office during which she was told that efforts were being made to grant him a visa and make other arrangements for the comedian, which included an air ambulance.
Zareen had said they needed an air ambulance because Umer cannot travel on a regular flight.
All arrangements had been made for Umer's treatment at George Washington University Hospital in the US, she said and added that the only thing they needed was an air ambulance and visa, immediately.