Air Ambulance service has been restored at Karachi's Jinnah Postgraduate Medical Centre (JPMC) after a gap of more than 20 years.
A newly constructed helipad will allow patients to be flown to JPMC for medical treatment from rural Sindh and even Balochistan via public and private helicopter flights.
Dr Seemin Jamali – Executive Director JPMC, said that the resumption of air ambulance will significantly address the issue of lack of medical facilities in remote areas.
The need for having a reinforced helipad at the JPMC reemerged given incidents of explosions in far-flung areas of Sindh and Balochistan. Now patients can be brought to the JPMC within a couple of hours from any area in Sindh and Balochistan, she said.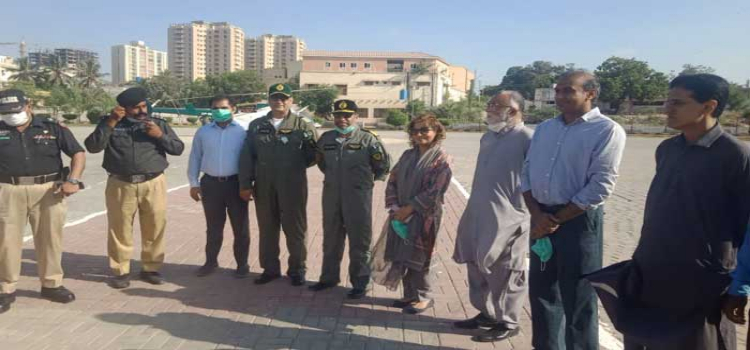 According to Dr Yahya Tunio – JPMC Deputy Director, the reinforced helipad will be able to cater military as well as mid-size air ambulances as well.
Meanwhile, Civil Aviation Authority (CAA) has issued the required No-Objection Certificate (NOC) for helicopters to land at the JPMC helipad.
It is pertinent to know that the air ambulance service has been suspended since 1990s due to the substandard condition of the helipad.