All sextuplet babies die the day after birth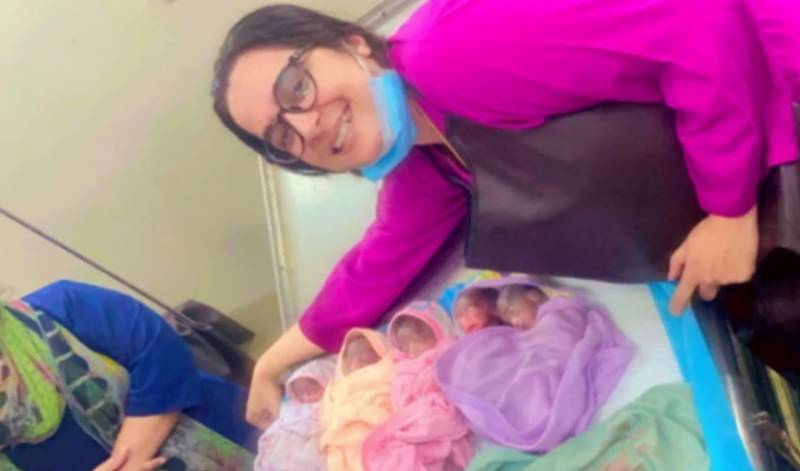 WEB DESK
A 25-year-old woman on Wednesday gave birth to six children at a time at Jinnah Postgraduate Medical Centre in a rare incident in Karachi, but one of the babies died soon after.
Today, the remaining five sextuplets also died, said the National Institute of Children's Health (NICH), where the babies were shifted after birth. As per the children's hospital, all the sextuplets were premature and extremely underweight at the time of their birth.
The mother was admitted to JPMC on Tuesday night after feeling labour pain and the babies were delivered normally next day, said Aysha Waris of JPMC's Gynecology Ward. As per the publication, the woman is already the mother of one.