Ambassador Nong Rong reiterates China's commitment for Pakistan's development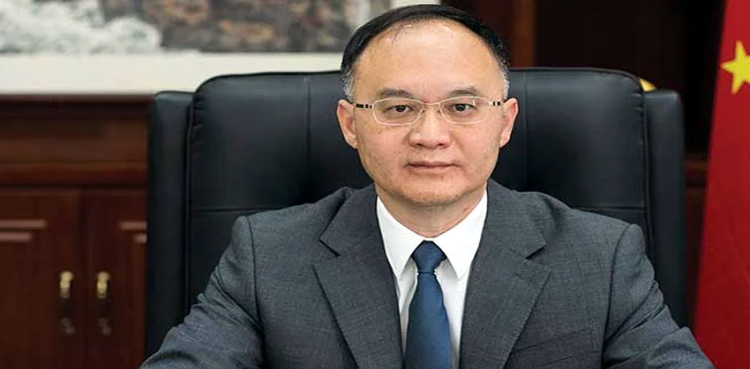 Chinese Ambassador to Pakistan Mr Nong Rong has reiterated China's commitment to contribute towards Pakistan's development and progress.
Expressing his views at the book launching ceremony titled 'Higher Than Karakoram: Seven Decades of Pakistan-China partnership', Mr Nong Rong reaffirmed that China is committed to play its role for Pakistan's development.
The ambassador also accentuated the significance of people to people exchanges and stressed upon the need to be ready to counter those who are against Pak-China friendship.
Pakistan's Ambassador to China Moin-ul-Haque noted that Pakistan and China enjoy strong relations as both the countries always supported each other in the hour of trial and played an important role in ensuring the regional peace and stability as well.
Meanwhile, Foreign Secretary Sohail Mahmood reassured that China is and will remain the cornerstone of Pakistan's foreign policy as due to former's continuing support over the years.
Earlier in the day, Prime Minster Imran Khan and his Chinese counterpart Li Keqiang reiterated resolve to further strengthen and improve bilateral relations and cooperation on a telephonic conversation.
During the telephonic conversation, PM Imran Khan felicitated Premier Le Keqiang and the Chinese leadership for successful landing of Chinese spacecraft on Mars, which showed rising technological prowess of China.
PM Imran also emphasized that with collective and tireless efforts over the years, Pakistan and China had transformed their relationship into an "All-Weather Strategic Co-operative Partnership".