Two doctors at Dera Ghazi Khan quarantine centre test positive for coronavirus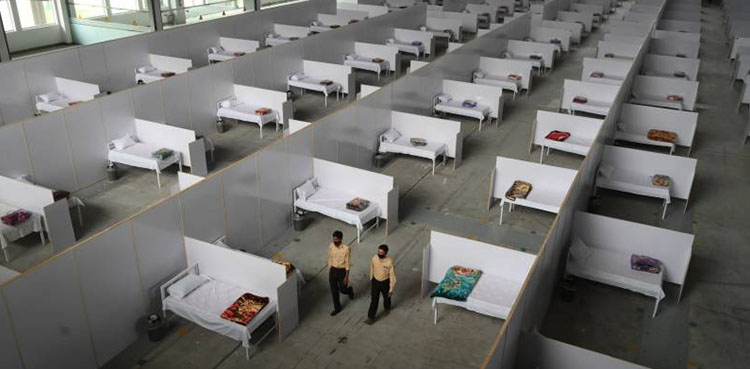 Islamabad: Primary Health Secretary has confirmed that two doctors serving at Dera Ghazi Khan quarantine centre have tested positive for COVID-19.
Both the doctors are in good health and have been kept in isolation as a safety precaution to prevent other people from getting infected.
Earlier, Dr Osama Riaz, a 26-year old physician, who was screening pilgrims returning to Pakistan from Iran, passed away after he tested positive for COVID-19 coronavirus.
Pakistani health care system has been overwhelmed due to lack of resources and continuous spike in coronavirus cases across the country. Healthcare workers have been facing an acute shortage of personal protective equipment (PPE), testing kits, portable X-Ray machines and various other accessories required to effectively contain COVID-10 outbreak.
Chinese retail giant, Alibaba Foundation has donated 50,000 test kits and 500,000 to assist Pakistan in its fight against coronavirus outbreak. Additionally, Chinese government has announced an aid of 12,000 test kits, 300,000 masks, 10,000 protective suits and $4 million to strengthen Pakistan's strained health care system.
A total of 1,257 confirmed coronavirus cases have been reported in the country with nine deaths and 21 recoveries. Sindh remains the epicentre of virus outbreak in the country with a tally of 440 COVID-19 cases.