FDI grow by 88% as China & UAE emerged as largest investors in Pakistan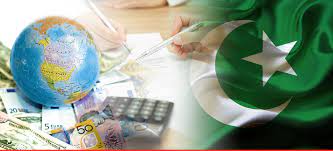 WEB DESK
China and the United Arab Emirates (UAE), the two leading global economies, emerged as the largest foreign investors in Pakistan in August, a month that saw foreign direct investment FDI grow by 88%.
Among different sectors of the economy, power, financial businesses and communication were on top as they attracted significant investment in their projects.
The flow of FDI into Pakistan increased 88% to $111 million in August compared to $59 million in July, the State Bank of Pakistan (SBP) reported in the wee hours of Thursday.
On a year-year basis, the inflow of FDI dropped 12% on a year-on-year basis. In the first two months of the ongoing fiscal year 2022-23, inflows declined by 26% on a year-on-year basis to $230 million.
FDI stood at $59 million in July 2022 and $230 million in August 2021, according to the central bank data.
"Foreign direct investment is the best source of money flowing into Pakistan from abroad. It is a non-debt creating instrument and can add to the productive capacity of the country if geared in the right sectors," Dr Khaqan Najeeb, a former adviser to the finance ministry, told the media.