Austria: Thousands of people protest against coronavirus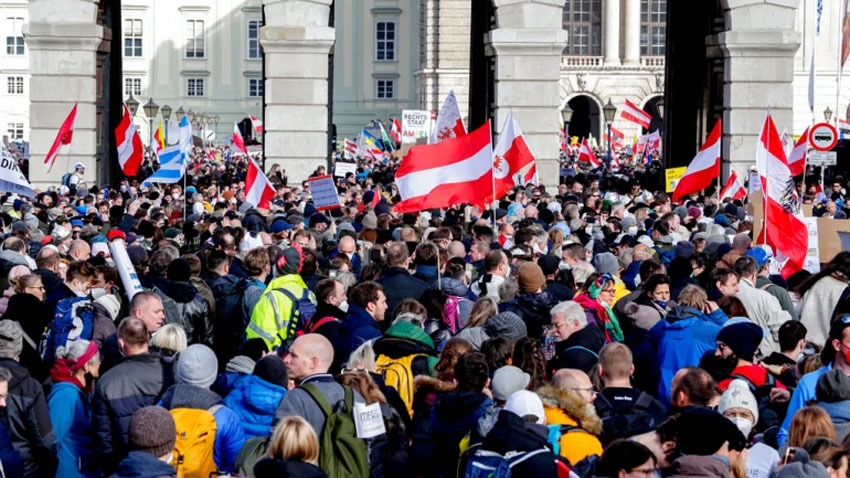 In Austria, tens of thousands of people protested in Vienna against coronavirus restrictions after the government announced a new lockdown and vaccine compulsion.
The far-right opposition Freedom Party is among the protestors.
Such demonstrations against virus measures are also expected in other European countries, including Switzerland, Croatia and Italy.