Baldia Factory Fire incident that occurred eight years ago on September 11th 2012 and killed 258 workers still haunts the victims' families and those affected by it.
On September 11th 2012, a massive fire broke out at a garment factory owned by Ali Enterprises in Baldia Town area of Karachi. Between 300 and 400 workers were inside the factory when the blaze erupted, most of whom were left trapped inside as the blaze engulfed the entire complex.
Fire tenders were dispatched to the site and tirelessly fought the blaze for several hours. However, their success was met with the revelation of a disaster of an unmatched proportions.
The fire had killed 258 factory workers who were unable to escape all the exit doors in the factory were locked and many of the windows of the factory were covered with iron bars.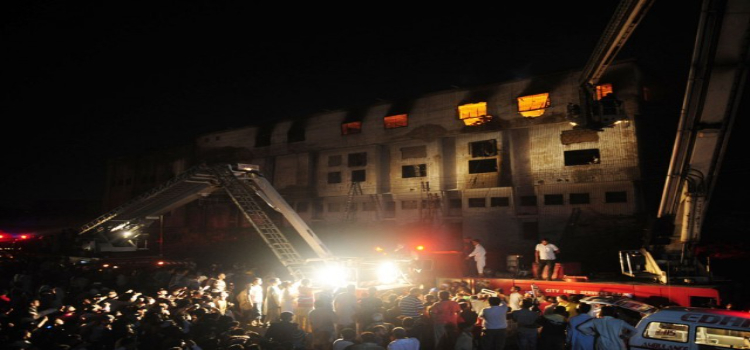 Initially the blaze was declared as a result of an accident or a short circuit, however, an investigation was launched and a Joint Investigation Team (JIT) was formed to probe the incident.
In a report submitted by JIT to Sindh High Court (SHC) it was revealed that the fire was no accident and was in fact the result of an arson attack as it the factory was intentionally doused with flammable chemicals by Muttahida Qaumi Movement (MQM) workers over the refusal of payment of extortion money of around Rs 200 million by the factory owners.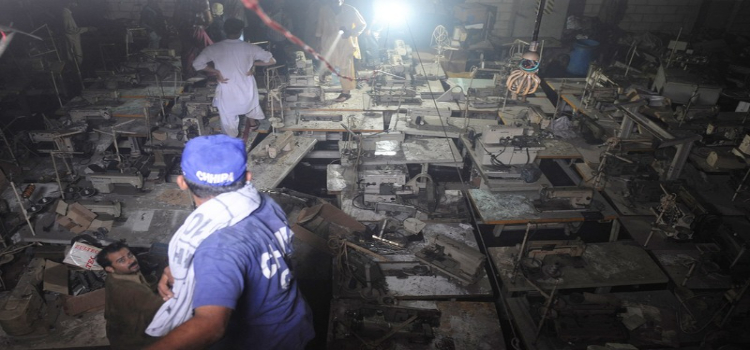 The report stated that MQM's Karachi Tanzeemi Committee (KTC) head Hammad Sidduqui directed MQM workers and sector in-charge Abdul Rehman, alias Bhola and M. Zubair, alias Chariya, to start the factory fire with the help of its four gatekeepers Shahrukh, Fazal Ahmed, Arshad Mehmood and Ali Mohammad.
The revelation of the nefarious nexus between a mainstream political party and crime shook the city and resulted in a public uproar that led to a case being filed in the Anti-Terrorism Court (ATC) in Karachi involving various MQM leaders and workers such as Rauf Siddiqui.
The Baldia Factory Fire case is now near to its conclusion as the ATC on September 2nd earlier this month announced its decision to announce its verdict on September 17th .