Balochistan in focus of Army, its peace the bedrock of Pakistan's progress: COAS General Bajwa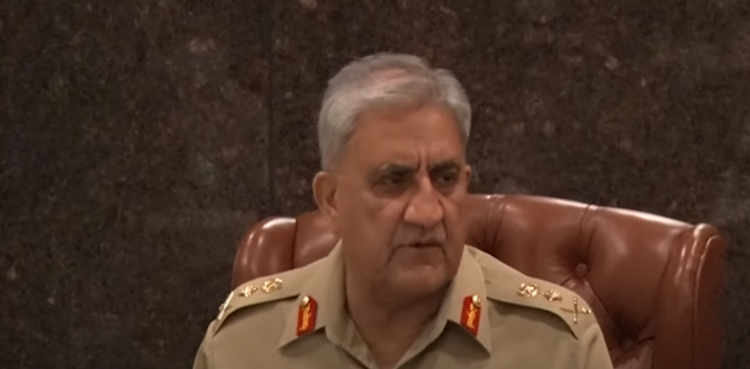 Chief of Army Staff (COAS) General Qamar Javed Bajwa has termed Balochistan's peace and prosperity as the 'bedrock' of Pakistan's progress.
According to Inter Services Public Relations (ISPR), Army Chief General Qamar Javed Bajwa interacted with the participants of 7th National Workshop Balochistan at General Headquarters (GHQ) Rawalpindi on Tuesday (today).
The workshop aimed at enabling future leadership of Balochistan in understanding vital national, provincial issues and mounting cohesive response was attended by parliamentarians, bureaucrats, members of civil society, youth, academia and media personnel.
Addressing the event, COAS stressed upon the security of Balochistan terming it as an essential part of Pakistan's progress and development.
The Army Chief noted that now's the time to benefit from the 'hard-earned' peace in Balochistan via socio-economic development and progress achieved through adopting an inclusive and 'people-centric' approach which will also ensure sustained peace and stability.
COAS also reiterated the commitment and vigor of security forces to defeat the enemies undermining Pakistan's peace and prosperity.
Furthermore, the Army Chief also accentuated that prevailing full spectrum treat can only be countered via a comprehensive and synergized national response.
'Pakistan Army is fully engaged in enabling National and Provincial response in synergy with other institutions of state," said COAS General Bajwa.
He also reaffirmed that Pakistan is a resilient nation which has successfully endured various hurdles throughout history in order to achieve peace and stability.