Batting coach Matthew Hayden pens heartwarming note for Pakistan team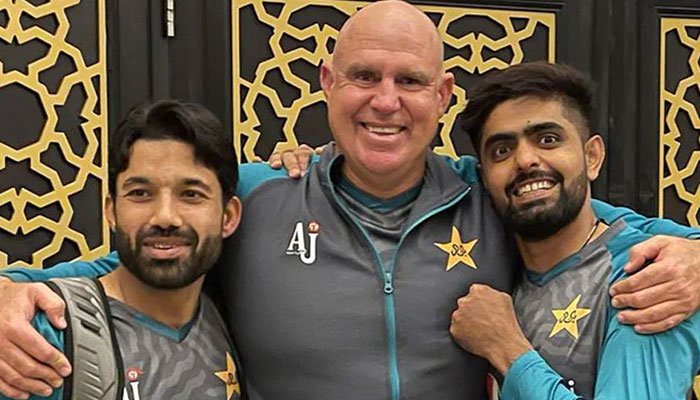 While Pakistan had to exit from the ICC Men's T20 World Cup after a heartbreaking defeat against Australia in a semi-final clash, the Men in Green have won hearts across the world.
The latest in the list of people missing the squad after the end of the tournament is Matthew Hayden — who was Pakistan's batting consultant for the tournament.
Hayden posted a heartwarming note on Twitter in the national language, Urdu, for the Pakistan cricket team, who are in Dhaka for the series against Bangladesh.
اسلام و علیکم پاکستان!
میں برسبین کے قرنطینہ سینٹر میں بیٹھا اپنی آئیسولیشن مکمل کر رہا ہوں مگر میرا دل ڈھاکہ میں موجود پاکستان کرکٹ ٹیم کے تمام کھلاڑیوں اور اسپورٹ اسٹاف کے ساتھ جڑا ہے.
میری تمام تر نیک تمنائیں پاکستان کرکٹ ٹیم کے ساتھ ہیں.
شاباش لڑکو! چھا جاؤ
پاکستان زندہ باد pic.twitter.com/SUUAueSbun

— Matthew Hayden AM (@HaydosTweets) November 18, 2021