Bill and Melinda Gates Foundation praises Pakistan Army's anti-polio efforts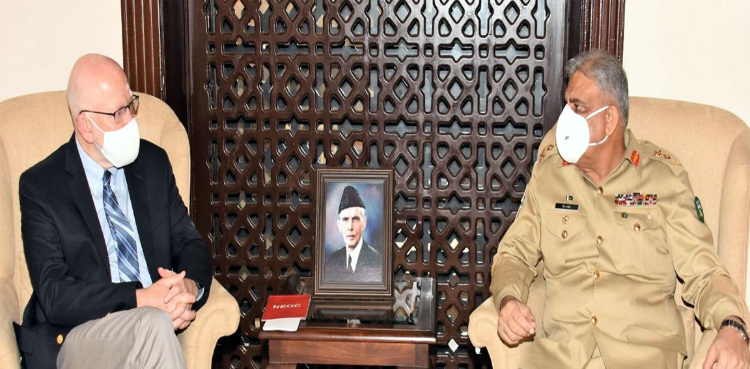 Bill and Melinda Gates Foundation (BMGF) has once against praised Pakistan Army's efforts against anti-polio efforts and vaccination drives in Pakistan.
As per details, Christopher Elias – President BMGF and head of Global Development Programme, met with Chief of Army Staff (COAS) General Qamar Javed Bajwa and lauded Pakistan Army' efforts against polio virus in the country.
During the meeting, the two dignitaries exchanged views on steps taken by Pakistan for eradicating polio virus and future prospects.
COAS General Bajwa highlighted the significant role of polio health workers in polio vaccination and awareness campaigns as part of Pakistan's national anti-polio drive.
The Army Chief also commended Bill and Melinda Gates Foundation for its untiring efforts of the foundation towards the noble cause of Polio eradication at global level.
Meanwhile, the visiting dignitary praised Pakistan's success in controlling COVID-19 pandemic and lauded army's contribution in national efforts against COVID-19 coronavirus.