The opposition decides to boycott confidential briefing on National Security.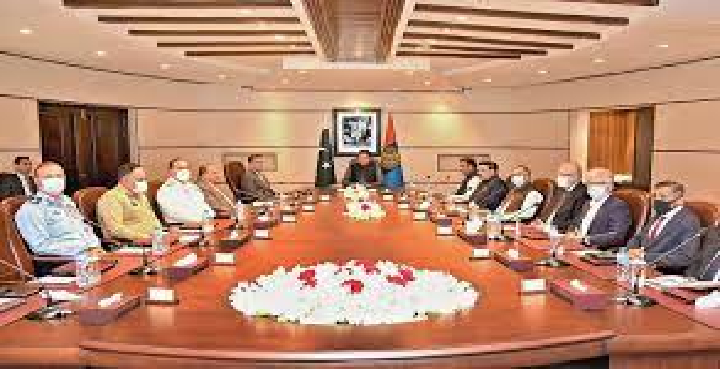 ISLAMABAD: The opposition parties have made up their minds to boycott the coming soon confidential briefing of the national security committee, which is to be held on December 6. The opposition says, it is the government's "dictatorial" behaviour .
 The Parliament's united Opposition stated in their press release that parties that are part of the anti-government alliance have always treated issues involving the constitution, law, national security, and general public with seriousness and attached importance to them. 
The media release said that the Opposition parties, their leaders, and the prime minister did not attend in-camera briefings on these issues, but despite all that provided recommendations to solve the issues. 
The Opposition is of the view that it is the government's dictatorial attitude and their recent move to bulldoze important bills in Parliament which made them boycott the in-camera briefing session. it is the disappointing role of the government being as the rubber-stamp institution in the recent moves. 
the opposition further accused the government of being indifferent on the crying issues layman and pertaining to external and external threats. It is added that government tackles the vital issues only in such confidential briefings. as a matter of fact, it is the government that practically boycotted the parliament proceedings, which is the constitutional and legal forum of the public office.
. The Opposition said that the prime minister had not attended Parliamentary briefings and sessions, giving an example of a session on occupied Kashmir. The statement added that it indicates how the prime minister does not believe in the democratic spirit of consultation and the importance of tolerating differing opinions. 
It said that in such circumstances, attending the in-camera briefing session would help the government stage another drama that has nothing to do with the critical issues facing the country.
Taking aim at National Security Advisor Moeed Yusuf, the Opposition stated that it believed Yusuf is deprived of the relevant authority that his position commands, adding that he is a mere "showpiece".
The Opposition includes the PML-N, PPP, JUI-F, PK-MAP, JI, ANP, BNP-Mengal, Qaumi Watan, NP and Mohsin Dawar.