BSEK issues list of board examination centers, matric exams to begin from July 5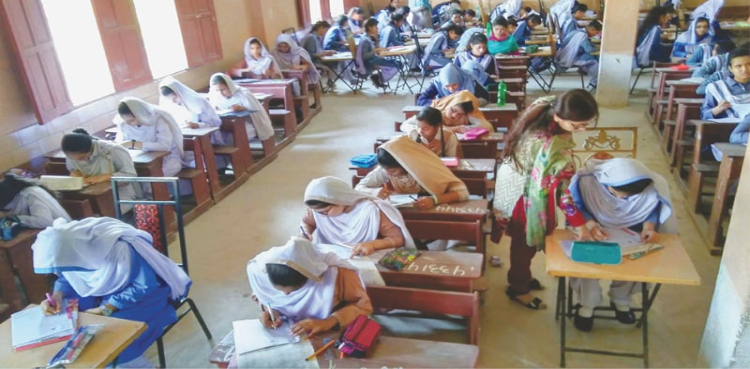 Board of Secondary Education Karachi (BSEK) has issued the list of examination centers for matric board exams which will begin from July 5 next week.
BSEK has set up 438 examination centers across Karachi for matric exams scheduled to commence form Monday July 5th next week.
Out of the total 438 examination centers, 201 are for girls whereas the rest 237 are for boys; 253 examination centers have been established at private schools and 185 at government schools.
Chairman BSEK Ashraf Ali has said that the science group's papers' would start at 9am and end at 11 am, while the general group's exams will begin at 2:30 pm.
In the general or Arts group, overall 8,082 boys and 10,974 girls will appear in matric exams while 7,682 male students and 10,942 girls will take part in ninth papers.
Meanwhile, in Science group 83,436 male students and 70,621 female students will appear for matric exams in the Science group while 83,645 male students and 72,867 girls will appear for the ninth exams.
A total of 348,249 students are expected to appear in class 9 and 10 examinations.
It is to be noted that government has announced that students who fail to clear examinations will be given passing marks in elective subjects and further marking of compulsory subjects would be made as per the numbers obtained in elective papers.
Meanwhile, schools and colleges will hold practical exams after the culmination of theory examinations within their premises.