WEB DESK
The relief goods sent by the Chinese government for the flood victims were handed over to the Pakistan Muslim League-Q. In this connection, a short ceremony was held in which ration bags were handed over to Bashir Ahmad Bhatti the General Secretary of the Labor Wing Sindh of the Pakistan Muslim League-Q, for distribution among the flood victims.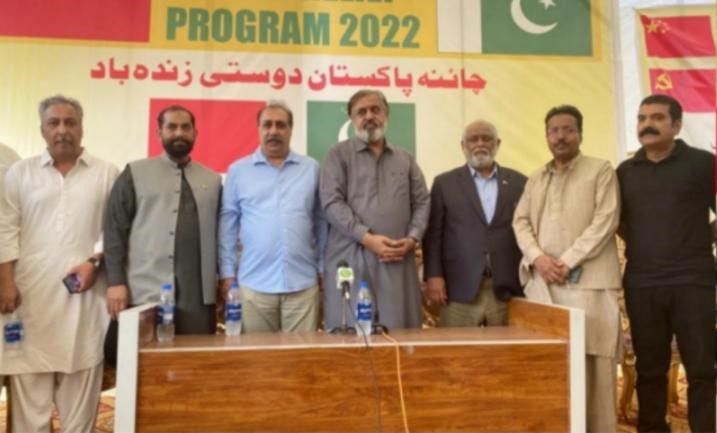 On that occasion, Bashir Ahmed Bhatti said that Pakistan-China relations are based on historical importance. The distribution of relief bags by the Chinese government to the flood victims through the Muslim League (Q) is a sign of trust in our party. He said that in this difficult time, the provision of rations to the flood victims by the Chinese government and the Communist Party is a welcome move. He said that this is an expression of confidence on the part of the Chinese government in PML-Q's President Chaudhry Shujaat Hussain, General Secretary Tariq Bashir Cheema and Sindh President Tariq Hasan and Labor Wing Provincial. He further said that the friendship between China and Pakistan is eternal and this relationship will become stronger. Bashir Ahmad Bhatti thanked the central leadership of the Muslim League (Q) and appreciated the efforts of the ruling Communist Party of China.
On that occasion, Chinese government and Communist Party representative Abrar Akram said that Pakistan has been severely affected by floods and rains. We stand with the province of Sindh in this hour of sorrow. And so our further cooperation with them will continue. He said that the chief of the Muslim League Q Chaudhry Shujaat Hussain is a symbol of the good will of Pakistan.