Cloudburst: PM Imran Khan puts NDMA on high alert, cautions public over monsoon rains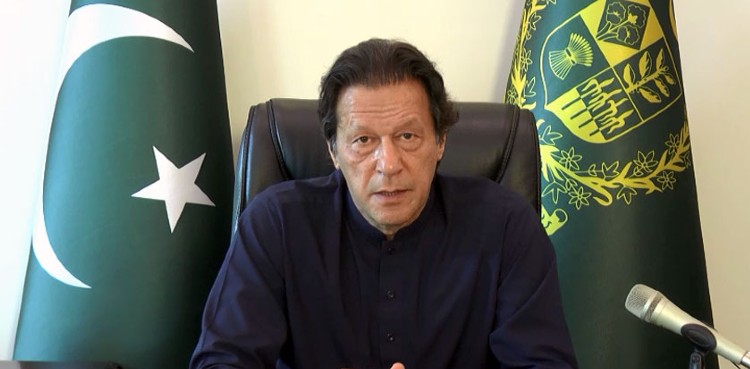 PM Imran Khan has put National Disaster and Management Authority (NDMA) on high alert, while warning public to exercise precaution in wake of monsoon spell.
PM Imran Khan took to social media to announce that he has directed NDMA to be put on high alert with 'ready and rapid emergency response actions'.
Furthermore, the prime minister warned the public to exercise caution during the prevailing monsoon spell.
Earlier in the day, two people were killed as heavy rains caused urban flooding in Islamabad due to phenomenon called 'cloudburst'.
Videos from Islamabad's sectors E-11 and D-12 show cars floating in gushing waters after heavy rains that lashed the federal capital and Rawalpindi for hours.
The twin cities received the highest rains during the current monsoon season.
Sources in the Pakistan Meteorological Department said that some areas in Islamabad received up to 330 millimeter of rain in the last few hours.
Pakistan Army troops were deployed in Rawalpindi after the local government sought the military's help following incessant rains that triggered a high flood in Nullah Lai.
A cloudburst is an extreme amount of precipitation in a short period of time, sometimes accompanied by hail and thunder, which is capable of creating flood conditions. Cloudbursts can quickly dump large amounts of water. cloudbursts are infrequent as they occur only via orographic lift or occasionally when a warm air parcel mixes with cooler air, resulting in sudden condensation.
At times, a large amount of runoff from higher elevations is mistakenly conflated with a cloudburst. The term "cloudburst" arose from the notion that clouds were akin to water balloons and could burst, resulting in rapid precipitation.