British rock band "Coldplay" has remarked that the idea to give tree-plantation job to the unemployed is "amazing".
In a tweet, Coldplay expressed appreciation for the initiative taken by Pakistan to employ the jobless to plant trees.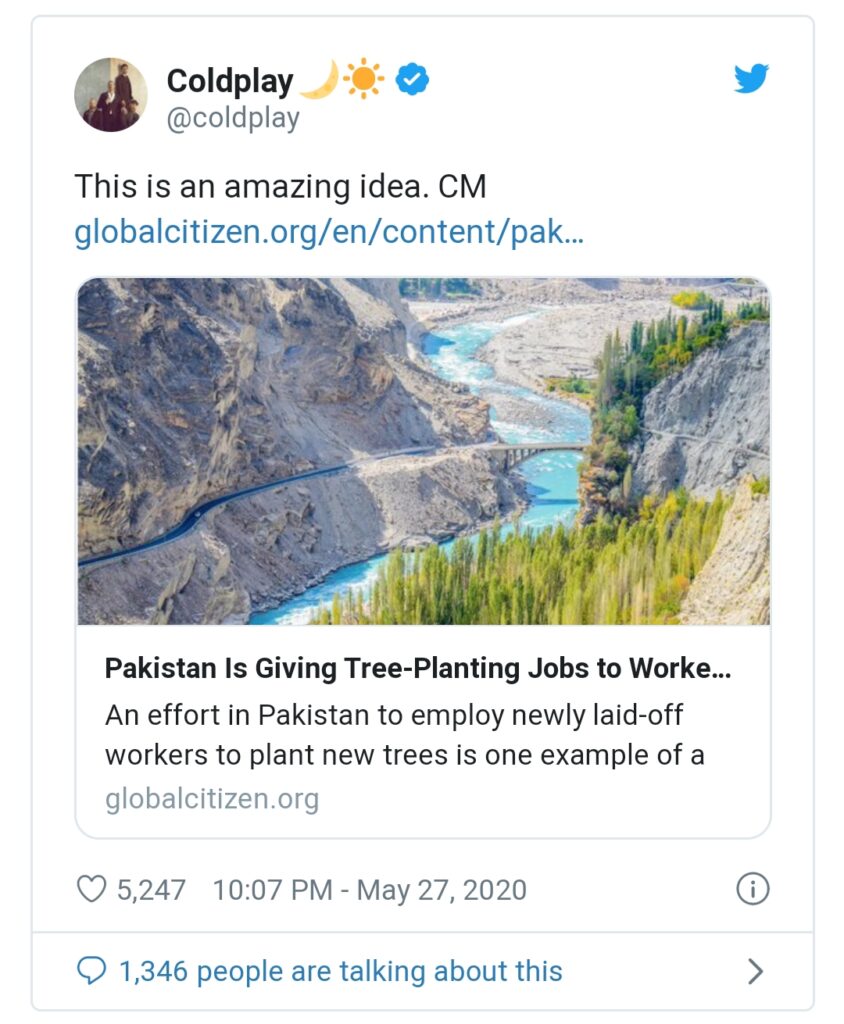 The program which was set in motion after Pakistan went into lockdown in late March has been hailed across the world.
Under the initiative, unemployed day labourers have been given new jobs as "jungle workers", planting saplings as part of the country's 10 Billion Tree Tsunami programme.