Commonwealth Games, Faiza Zafar beats Ashley in quarter final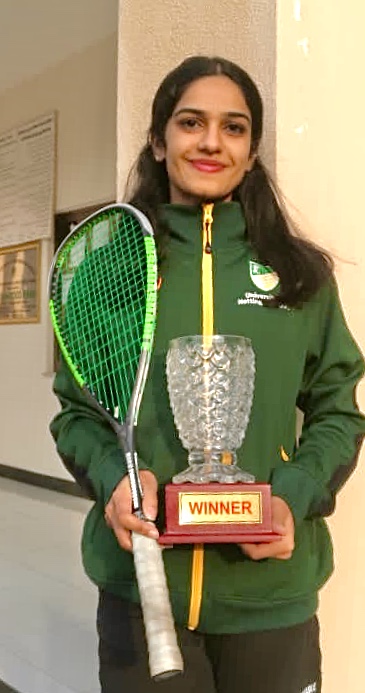 BIRMINGHAM: National player Faiza Zafar shone in the Women's Single Squash competition as she secured a convincing victory over her Guyanese opponent Ashley Khalil 3-2 in the Commonwealth Games 2022.
Amid Pakistan's dismal show in the ongoing Commonwealth Games, Faiza provided the nation a moment to cherish as she outclassed her opponent 3-2 in the plate quarter-final.
In a competitive quarter-final, Faiza held her nerves calm to edge past Ashley 3-2 with the scores of 11-7, 11-6, and 11-2.
On the other hand, another national player Amna Fayyaz will be competing with Trinidad and Tobago's Charlotte Knags in the plate quarter-final tonight.