Commonwealth Games: Pakistan starts with equalizer against South Africa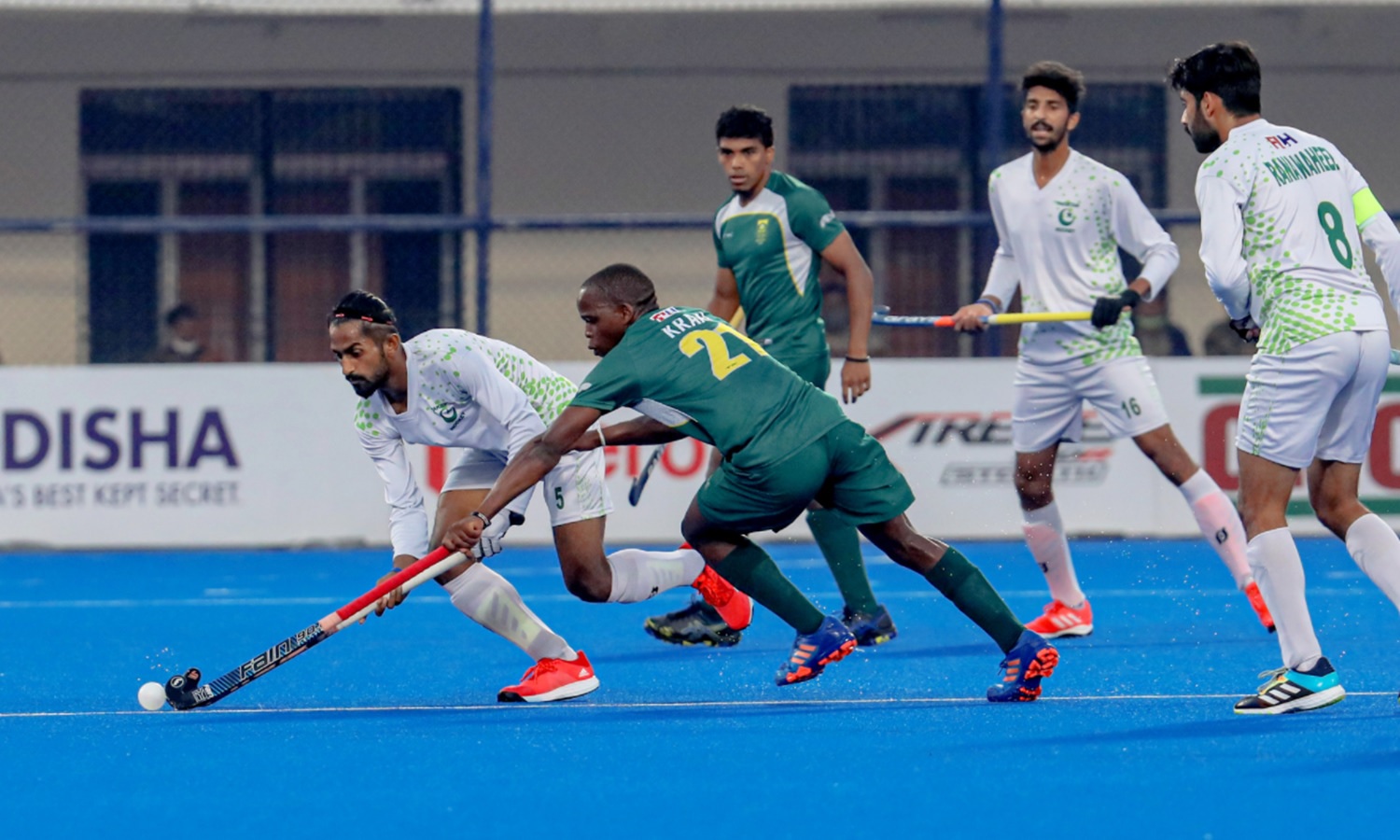 WEB DESK
Pakistan hockey team's opening match, against South Africa, of the Commonwealth Games ended in a draw on Saturday.
A last-minute equaliser by Afraz helped Pakistan avoid defeat in Birmingham.
Earlier, Conor Beauchamp gave South Africa the lead in the first quarter through a penalty corner. Rizwan Ali brought Pakistan back in the game with a goal in the second quarter after converting a penalty corner.
Despite good chances created by both sides, the third quarter remained goalless.
South Africa were in front once again as Matthew Guise-Brown converted a penalty stroke in the fourth quarter with less than six minutes remaining in the match.
However, Afraz ensured that Pakistan levelled the match, 2-2, with a last-gasp volley finish.
Ten teams, divided in two groups, will participate in the men's hockey event. Pakistan are placed in Pool A alongside Australia, New Zealand, South Africa and Scotland. Top two teams from each group will qualify for the semi-finals.
Pakistan's next match is against New Zealand tomorrow. Meanwhile, Pakistan's matches against Scotland and Australia are on 3rd and 4th August, respectively.