COVID-19: PM Imran warns of lockdown in major cities, says Army will implement SOPs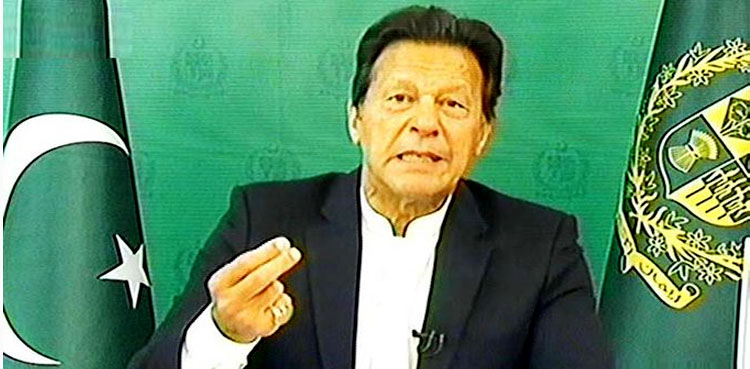 PM Imran Khan has warned off new COVID-19 restrictions hinting on the possibility of lockdown in major cities and utilizing Pakistan Army's assistance in implementing COVID-19 SOPs amid increasing cases.
In his televised address on Friday (today), PM Imran Khan warned off further strict COVID-19 restrictions if the public fails to ensure strict implementation of COVID-19 SOPs and preventive measures.
The premier urged the people to adhere to COVID-19 SOPs or else the government will be forced to implement lockdowns in major cities.
وزیراعظم عمران خان کی کورونا وباء کی موجودہ صورتِ حال سے متعلق اہم گفتگو https://t.co/WNRXwSEa9E

— Government of Pakistan (@GovtofPakistan) April 23, 2021
The prime minister also apprised that Pakistan Army will assist police and civil administration in implementing COVID-19 SOPs across the country.
PM Imran underscored that currently the government is refraining from lockdowns it will affect the economy, the industries and especially the under privileged segments of the society including daily wagers and laborers.
Expressing his views on the vaccination process, the prime minister underscored that there is a shortage of COVID-19 vaccine around the world and that the government is doing everything to fulfil the requirement of vaccine in the country.