COVID-19: Sindh government bans wedding ceremonies from April 6th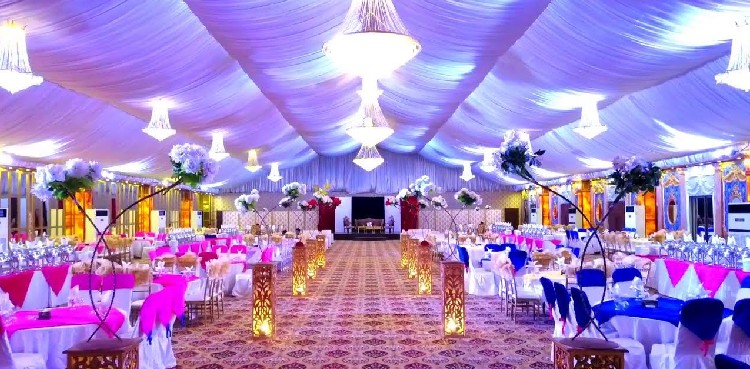 Sindh government has banned wedding ceremonies from April 6th in order to tackle increasing number of COVID-19 cases.
Sindh government has imposed a ban on wedding ceremonies amid increasing COVID-19 cases. The ban will come in effect from April 6th and will be enforced till April 11th.
As per Sindh government's new COVID-19 restrictions, broader lockdowns will be imposed in areas with 8% coronavirus positivity ratios, whereas indoor dining in restaurants will not be allowed while outdoor dining will only be permitted till 10pm. Takeaway and home delivery options will be available for restaurants.
Furthermore, private and government sector have been directed to observe the 50% work from home staff policy in all offices and courts.
Transport sector will also be allowed to operate at 50% capacity with strict implementation of COVID-19 SOPs.
In addition to it, business timings have also been reduced under new COVI-19 restrictions. Markets, shopping malls and marriage halls will operate from 6am to 8pm for business and commercial activities 'with two safe days observance per week as applicable to that area concerned (except essential services i.e. medical stores, clinics, hospitals as well as petrol pumps, bakeries, milk shops and restaurants etc.)', read the notification issued by Home Department, Government of Sindh.
Social gatherings, sports events and concerts have also been banned. Meanwhile, amusement Parks and walking/jogging tracks will remain open with strict adherence to COVID-19 SOPs.
As per NCOC statistics, Sindh has reported 265,433 COVID-19 cases with 4,497 casualties so far. A total of 256,052 people have successfully recovered from the novel virus in the province.