CTD officer who shot and injured a doctor at NICVD Karachi, arrested by police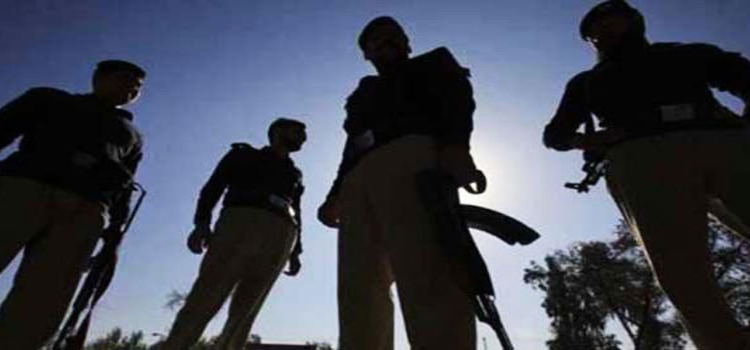 Counter Terrorism Department (CTD) officer who shot and injured a trainee doctor at Karachi's NICVD, was arrested by police on Thursday.
As per the details, police has arrested CTD officer Constable Kamran who fired three shots National Institute of Cardiovascular Diseases (NICVD) Karachi, injuring postgraduate trainee cardiologist Dr Fahad Abdul Hussain at the emergency room.
NICVD officials have stated that hospital administration has enforced strict SOPs and guidelines in wake of the coronavirus outbreak and the CTD officer entered hospital's emergency room (ER) complaining of sleep deprivation and was engaged in an altercation with the staff over his refusal to follow coronavirus preventive SOPs and guidelines.
He demanded the attending doctor to prescribe him some sleeping pills, and got furious and warned grave consequences upon doctor's refusal.
Following the altercation, the suspect, in civilian clothes entered the hospital the next day and opened fire on the hospital staff. He shot and injured Dr Fahad Abdul Hussain who was hit three times.
"After injuring the doctor, the police official left the ER, fired more shots at people inside the building but luckily they all remained unhurt. He also fired shots in the air, took out his motorcycle and fled the hospital without any resistance," read the statement issued by hospital administration.
Expressing his views on the incident CTD in-charge Raja Umer Khattab has said that the CTD constable Kamran 'has been arrested and handed over to the Saddar police'.
Pakistan Medical Association (PMA), has condemned the incident and demanded fool-proof security for medical workers and healthcare staff to ensure that such incident does not repeat itself.