Daniel Pearl Case: Supreme Court stops Omar Sheikh's release, extends his detention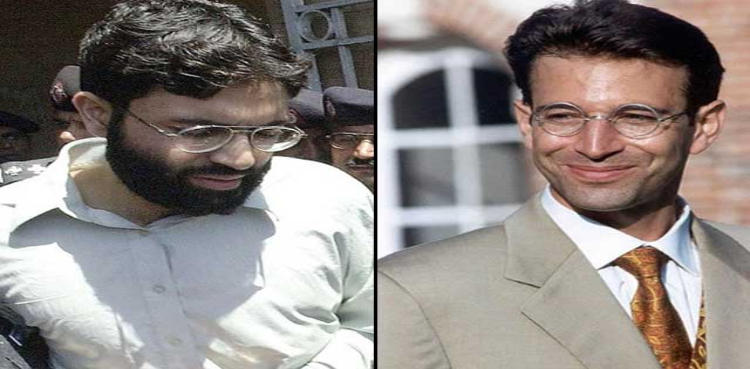 Supreme Court of Pakistan (SC) has extended Omar Sheikh's detention, preventing his release in Daniel Pearl murder case.
Addressing the petition filed by Sindh government against Omar Sheikh's release, SC three-member bench headed by Justice Umar Ata Bandial ordered to halt Mr Sheikh's release, extending his detention by one day.
The development comes as the top court's three-member bench under Justice Mushir Alam had previously ordered Omar Sheikh's to be release after rejecting Sindh government's appeal against Omar Sheikh's release on January 28th last week.
Following the development, Sindh government had filed a review petition in the Supreme Court against the acquittal of prime accused in the Daniel Pearl murder case.
Omar Sheikh's release orders raised eyebrow both within the country as well as abroad, especially United States.
Newly appointed US Secretary of State Antony J. Blinken spoke to Foreign Minister Shah Mahmood Qureshi urging the latter to ensure justice and accountability in Daniel Pearl murder Case.
Daniel Pearl Murder Case
Daniel Pearl – 38, the South Asia bureau chief for the Wall Street Journal, was conducting a research on religious extremism and was abducted on January 23, 2002, in Karachi, and beheaded the next month, reportedly by Al-Qaeda.
The main convict, Ahmad Omer Sheikh, was sentenced to death for kidnapping and killing the journalist, and his three accomplices, Fahad Naseem, Syed Salman Saqib and Sheikh Muhammad Adil, were sentenced to life imprisonment with a fine of Rs500,000 each by a Hyderabad anti-terrorism court on July 15, 2002.
Suspects' defense counsel comprising of Rai Bashir and Khawaja Naveed Ahmed, had stressed that the prosecution failed to prove its case beyond any reasonable doubt against the convicted in any way aided or abetted participated in the alleged crime of kidnapping for ransom as argued by the prosecution.
Sindh High Court (SHC) had acquitted the three individuals whilst overturning the death sentence of Omar Sheikh into seven years' imprisonment.
In response Sindh government had petitioned in SC against the acquittal of individuals accused in Daniel Pearl's murder.