'Declare blasphemy a crime': Pakistan Ulema Council demands UN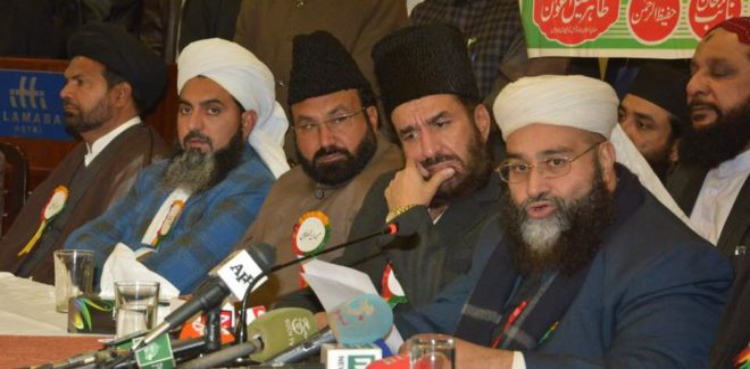 Pakistan Ulema Council on Monday, demanded United Nations (UN) to declare blasphemy a crime.
Addressing a press-briefing on Monday, Chairman Pakistan Ulema Council Maulana Tahir Ashrafi demanded UN to declare blasphemy a crime as it is unacceptable to Muslims around the world.
Muslims' religious sentiments are deeply hurt by blasphemous caricatures of Prophet Muhammad (PBUH).
Furthermore, Maulana Tahir Ashrafi announced that he will raise the issue of blasphemy and blasphemous caricatures in Organization of Islamic Cooperation (OIC).
In addition to it, Tahir Ashrafi highlighted that Muslims have a right to peacefully protest against the blasphemous caricatures. He appealed Muslims to abstain from damaging any public, private property during the protests.
Prior to this, Prime Minister Imran Khan had written to Facebook CEO Mark Zuckerberg demanding a ban on Islamophobic content on the social media site.
"I am writing to draw your attention to the growing Islamophobia that is encouraging hate, extremism and violence across the world…especially through the use of social media platforms including Facebook," read the letter.
The premier demanded Facebook to place a ban on Islamophobic, and hateful content against Muslims and Islam.