Denial of the right of self-determination is most acute torture on Kashmir people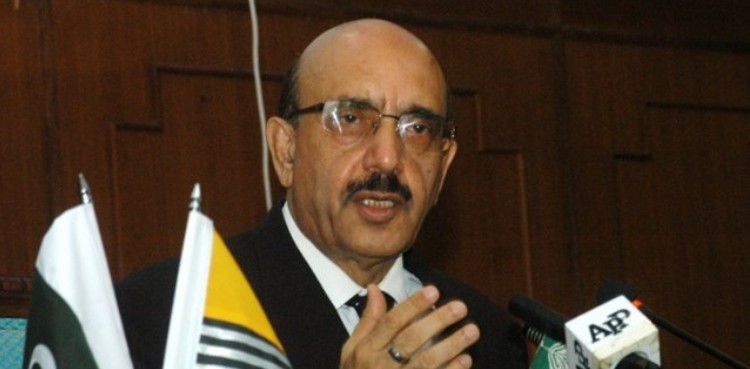 The President of Azad Jammu and Kashmir Sardar Masood Khan has said that the most acute torture the Kashmiri people are suffering today is a denial of the right of self-determination.
Sardar Masood Khan was addressing a conference which was also attended by Senator Shibli Faraz, General Asim Saleem Bajwa, Secretary information Akbar Durrani and other notorious personalities.
He quoted the United Nations Secretary-General António Guterres, who said torturers are not allowed for their crime anywhere in the world. Sardar Masood Said the Azad Jammu and Kashmir fully agrees with the statement of UN's Secretary-General.
The President also said it's a crime against humanity, in occupied Jammu and Kashmir, torture by Indian forces against unarmed citizen is rampant.
He urged that we – the Kashmiris are also the residence of Planet earth, the world must listen to our screams and respond to our call to SOS.