Dr Sana Ramchand becomes Pakistan's first Female Hindu to join PAS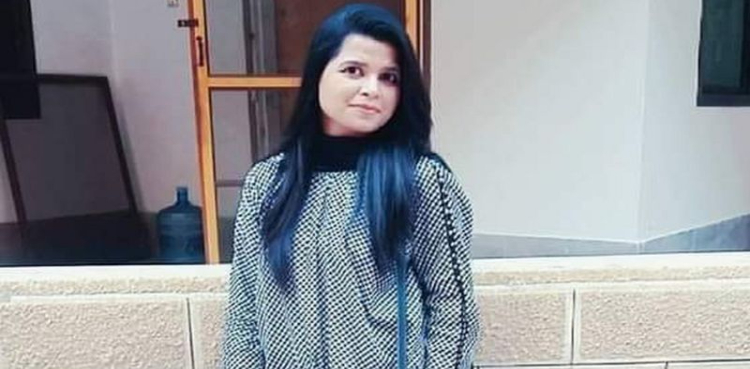 Dr Sana Ramchand has become Pakistan's first female Hindu to join Pakistan Administrative Service (PAS) after she successfully passed her CSS examinations.
Dr Sana Ramchand is likely to be appointed as Pakistan's first-ever female Hindu Assistant Commissioner following her induction into PAS.
Hailing from Chak, Shikarpur in Sindh; Dr Sana Ramchand is a doctor by profession and holds an MBBS degree from Chandka Medical College and is currently doing her FCPS in Urology from Sindh Institute Urology and Transplant (SIUT) and will soon become a qualified surgeon.
Waheguru Ji Ka Khalsa Waheguru Ji Ki Fateh🦅
✨🙏❤️💎❤❤❤
I'm pleased to share that by the grace of ALLAH ALMIGHTY, I have cleared the CSS 2020 and allocated to PAS. All credit goes to my parents. #css2021#100mostbeautifulwomen2021 pic.twitter.com/Jg3WqsWfWz

— Dr Sana Ramchand (@DrSanaRamchand) May 7, 2021
However, her ambitious attitude, determination and will to serve led her to test her mettle via joining bureaucracy.  Currently an RMO at SIUT Karachi, she saw the poor conditions of hospitals across Sindh which and decided to appear in CSS examinations in 2020 last year.
A total of 18,553 candidates appeared in the 2020 CSS examinations of which only 221 were chosen after rigorous scrutiny via test and interview. Out of the 221, only 79 are women including Dr Sana Ramchand.
Expressing her views on her achievement, Dr Sana Ramchand noted that people often notice the success but not the effort behind it.
She revealed that she significantly reduced her social interactions and deleted all the social media apps along with WhatsApp to prevent any kind of distraction and prepared for CSS exams.
Minimizing her sleep to 6-7 hours, she spent a significant amount of time in library to prepare for the CSS exams.
Furthermore, Dr Sana Ramchand highlighted that initially her parents weren't in support of her decision to appear in CSS exams. However, her success and overwhelming praise and acclaim on social media, led her parents to encourage her in pursuing her passion to serve in the bureaucracy.