Drastic Effects of Climate Change on Tharparker: Extreme drought, Water and food scarcity, Shortage of rainfall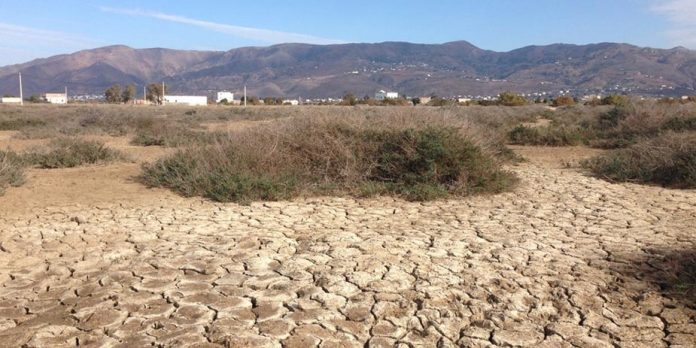 Pakistan is ranked among the top ten countries that are most vulnerable to climate change as per the National Disaster Management Authority. Pakistan has faced the worst climate change in many areas. From Droughts, temperature rise, rising sea levels to massive floods, Pakistan has been experiencing substantial climate change-related risks for years.
Tharparker is the largest District of Sindh by area dimensions. Sadly it has the lowest Human Development Index rating among all regions of Sindh. Tharparker has been undergoing severe drought for several years continuously. It is the most drought-affected area of Pakistan.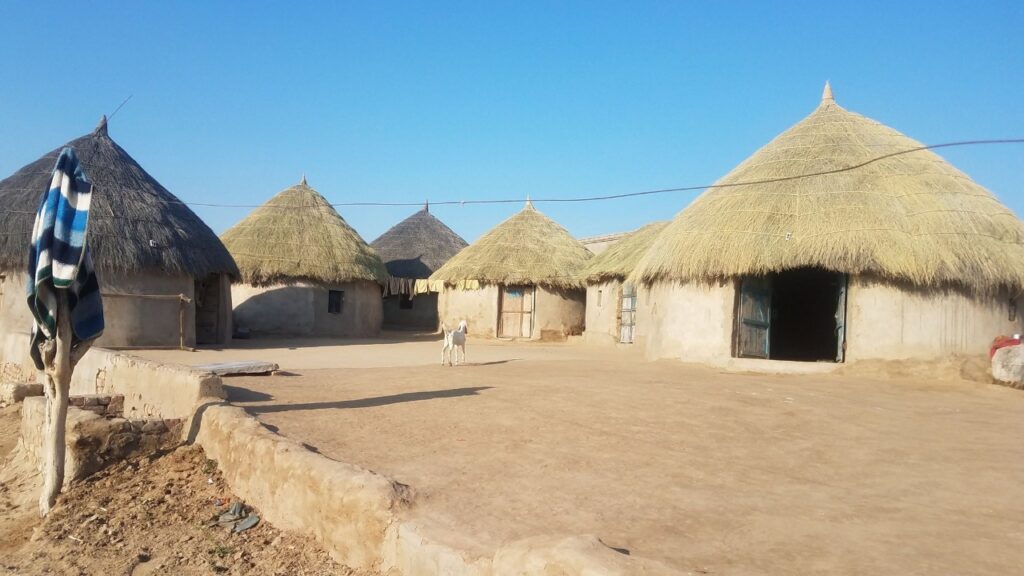 I visited Tharparker this year due to my fieldwork. I visited the District far and wide while working on the field and met local people on the field. Every village I went to, every person I talked to told the same misery of shortage of water, lack of food, hard to access health care and family planning services. People would talk about water shortage and the hardships they face to fetch water. They also spoke about how climate change has affected the rainfall and rise in temperature, making some areas of Tharparker uninhabitable.
I observed different methods of acquiring water in different villages. Open wells, closed wells, water bags carried on donkeys, buckets, or water cans carried on donkey/camel carts, hand pump, RO plants working on solar panels. I saw children, women pulling bucket from distant well. Which seemed a tiring labor as it needs exhausting efforts to pull the water from deep wells.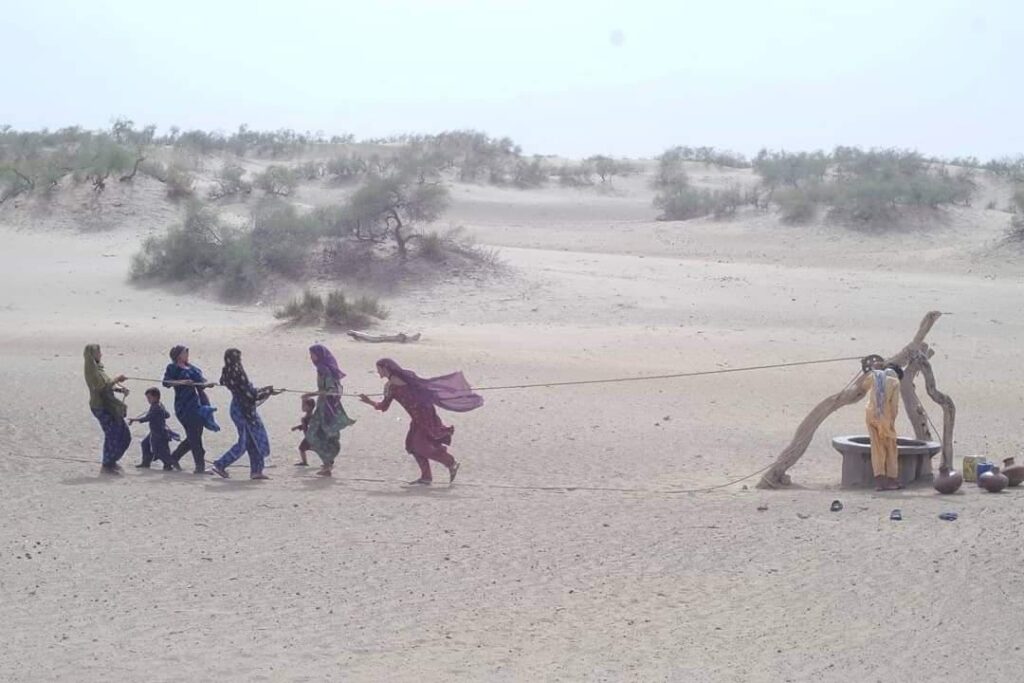 While working on the field and seeing poor water and food access, I felt distressed and couldn't stop wondering our government's priorities for development. The government clearly does not prioritize Tharparker for development work over other districts. Spending hours in search of water, some women have to walk several kilometers to fetch water, which is a basic necessity and should be readily available.
The climate change and environmental conditions in Tharparker have made the District prone to droughts. The large number of population in Tharparker is dependent on agriculture and livestock, and due to droughts have suffered food scarcity.
According to the UNDP's Multidimensional Poverty Index for Pakistan, 87% of the population in Tharparkar live under poverty. The water and food shortage has caused malnutrition among the people and caused the death of several children. Further, the child mortality rate is high too. Access to safe and clean drinking water can save many lives.
Exploring Tharparker, I realized how privileged we are to get clean water by just turning on the tap. Plate full of food of different kinds. The next time you waste a morsel of food or a drop of water think about the people of Tharparker, who are deprived of even having enough of it in the first place.