Elections in Azad Kashmir to be held on July 25th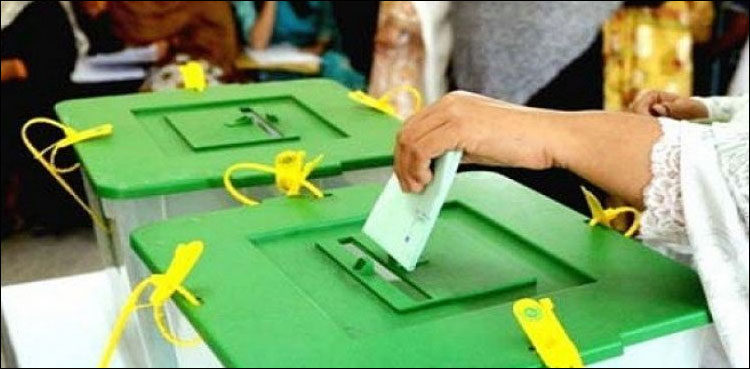 Elections for Azad Kashmir legislative assembly are scheduled to be held on July 25th next month.
AJK Election Commission has announced that the elections for legislative assembly will be held on July 25th. The candidates can submit their nomination papers till June 21st 4:00 pm.
The final list of candidates for AJK elections will be issued on July 3rd.
The development comes as earlier, NCOC in its letter to Chief Election Commissioner (CEC) AJK, Election Commission, had advised to postpone the AJK elections citing COVID-19 pandemic.
COVID-19 situation could be worsened due to elections and resulting political gatherings, the NCOC had warned.
Opposition parties, most notable Pakistan Peoples Party (PPP) and PML-N had opposed the idea of postponing AJK elections and termed the proposal as against to the principles of democracy as around 2.8 million people are expected to cast their votes in the AJK elections.