Essential for world community to stay engaged with Afghanistan, Qureshi tells UN chief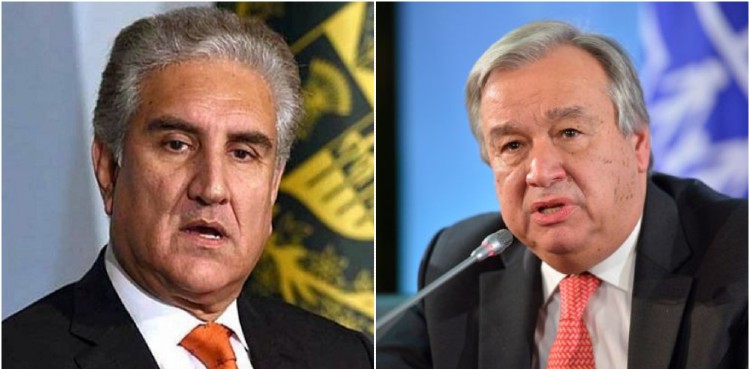 ISLAMABAD: United Nations Secretary General (UNSG) Antonio Guterres Saturday spoke to Foreign Minister Makhdoom Shah Mahmood Qureshi over the phone to discuss the evolving situation in war-torn Afghanistan.
According to a statement issued by the Foreign Office, the two leaders exchanged views on the current situation in Afghanistan and efforts to promote peace and stability in the country.
FM Qureshi underscored that Islamabad will continue to play its constructive role in support of the efforts to promote peace and stability in Afghanistan.
He appreciated the contribution of the UN in addressing the humanitarian situation in Afghanistan and noted that it was imperative for the international community to remain engaged with Afghanistan, including by supporting the Afghan people's socio-economic and humanitarian needs.