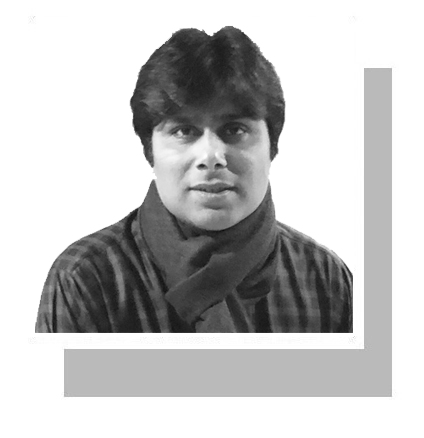 In the Evening of the last day of May 2020, the world was witnessing some great changes in the world and Pakistan was also witnessing some good and some bad in the regional scenario, but instead of discussing those events, unfortunately, our Twitterati was busy in discussing the marriage of a show biz couple and their names were trending in top five trends in Pakistan.
It is considered that show biz celebrities always become centre of public attraction and their private life is usually turn out to be the gossip in town, but being a responsible citizen, Twitterati should have understood the need of time as now country's top twitter trend represents the intellectual capacity of any nation.
Let's have a look at the happenings in a national and international setting and then we should look over our yesterdays' discussion of social media.
Pakistan's arch-rival India made a shameful violation of the Vienna Convention by expelling two Pakistani diplomats after falsely announcing them as persona non grata. New Dehli Police abducted those diplomats in the first attempt and then release them after the intervention of Pakistan's high commission.
The foreign office of Pakistan immediately responded to the event and condemned the violation of the Vienna Convention by Modi led Indian government. All the News channels in Pakistan took this story as a headline, but unfortunately, masses of Pakistan missed the opportunity to respond to India on twitter's front. I believe, #IndiaViolatesViennaConvention should have been the top trend in Pakistan and must have been trending in the world too, instead, #SadafKanwal was the top trend, here in Pakistan.
Another News was really a piece of good news for Pakistan, as the federal government announced a decrease in prices of petroleum products and the commodity reached at lowest in South Asia.
Soon after the announcement of a decrease in price, The Prime Minister made a tweet from his official handle, said Pakistan has the "cheapest fuel cost compared to other states in South Asia".
"We have further reduced petrol, light diesel oil, kerosene oil prices. Now we have the cheapest fuel cost compared to other states in South Asia. India is almost exactly double. Bangladesh, Sri Lanka & Nepal are all 50 to 75 per cent more expensive than us."
Whenever, petroleum prices hikes, we as a citizen always show our response on twitter as a consumer, but why we forget to tell the world that Pakistan will now enjoy cheapest fuel cost in the region for the entire month.
Similarly, Novel Coronavirus hit hard the country yesterday and we saw projectile behaviour in the number of cases, locust attack has also become a threat for our food supplies and Pakistan may suffer famine in up-coming months.
After reading this, a layperson can also understand that being a citizen of Pakistan, our Twitterati had sufficient real times issued to discuss, but instead of discussing these issues, we were discussing the private life of a showbiz couple.
I once again reiterate that I know, show biz news takes more attraction of masses instead of political and mainstream News, but being a responsible nation, we should understand our national duties.
Our Soldiers are confronting our traditional rival on Line of Control every day, federal and provincial governments are handling once in a century deadly pandemic and us – the nation, and we were showing such great negligence on twitter's front, which is solely a public domain. It's not the responsibility of military nor government to confront Indians on social media, its responsibility of citizens, as we saw the response of Arabs when Indians tried to confront with them last month.
Social media is more powerful than any nuclear weapon today as it can change public opinion in minutes and we should understand that Pakistan is witnessing the most difficult time in her history nation should stand to affirm with the government and military of Pakistan.