Extreme incompetency: India is buying thousands of rifles from Unites states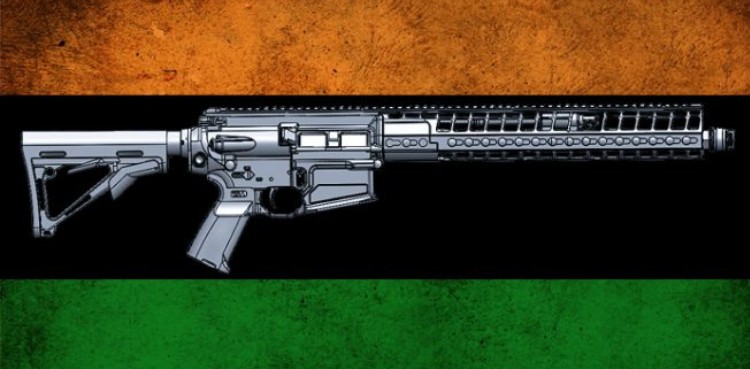 Indian Prime Minister Narendra Modi has been spotted several times claiming India is self-sufficient in almost everything and the Indian Nation will continue to buy make in India products, but the reality is far different than what Modi claims. India is buying thousands of assault rifles from the United States, so its soldiers can use a better weapon instead of ineffectual Indian made INSAS rifles.
India received the first shipment of 72 thousand SIG 716 assault rifles from the United States in January this year and now Indian Army is considering to buy 72 thousand more rifles through fast track purchasing program.
These SIG 716 rifles are distributed among the soldiers deployed in the northern command and other areas.
A report published in BBC Urdu claimed that India has also provided these rifles to its soldiers in Indian occupied Kashmir.
INSAS vs SIG 716
American made SIG 716 will replace Indian made INSAS rifles, which were introduced in the 1990s. Indian military rejected the homemade rifles and said the weapon is not effective in combating modern-day challenges. India tried to upgrade its homemade rifle but still, their product is not capable of combating in the battlefields.
Indian soldiers complain that Ammunition magazine in the Indian made INSAS rifle is not up to the mark and it usually got damage while firing the rounds.
Buttstock in INSAS is also not sufficient enough to satisfy the need of a soldier, meanwhile, it also got crashed in varying temperature.
However, the US made SIG 716 rifle is far better than the Indian rifle, although it was introduced almost 21 years ago still it is competitive in the weapon market.
Another main difference between these two assault weapons is the round they can fire. INSAS can fire a round of 5.56×45 mm, meanwhile SIG 716 can fire the bullet of 7.6×51 mm. This difference made SIG 716 more lethal as compare to INSAS.
Indian Army believes that change of rifle is the need of time but India failed to meet the need of its Army.
Pertinent to mention that India is also working on AK-203 rifles in collaboration with Russia and the Russian made rifle will also be introduced among Indian soldiers.
India – the largest buyer of weapons
India was listed as the largest buyer of weapons in the world during 2014 -2018, due to its incompetency in battlefield and weapon manufacturing.
Stockholm Peace Research Institute (SIPRI) said in its report that India is purchasing ten per cent of the weapon collectively manufactured in the world.
The peace institute also said that India fails to develop its own weapon manufacturing system in the last seven decades.
Despite being incapable in weapon manufacturing, India's war hysteria forced her to buy weapon as the country continuously entangled with Pakistan and China. It is also important that War phobic India is the main cause of disability and slow economic growth of the entire region.