'Fascinating Pakistan' Magazine launched in London, will highlight Pakistan's tourism potential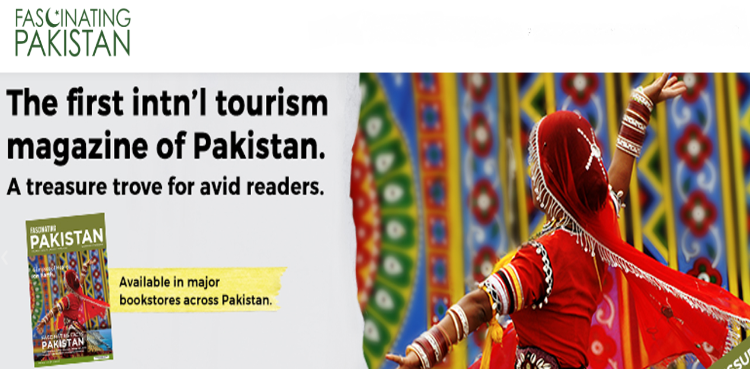 'Fascinating Pakistan' magazine – a quarterly publication, has been launched in London, United Kingdom aimed at highlighting Pakistan's untapped tourism potential.
The magazine highlights Pakistan's tourism potential encouraging both national and international travel enthusiasts to explore Pakistan, its diverse and rich culture and traditions along with country's unique heritage and arts and crafts.
The 72-page Fascinating Pakistan magazine has been launched under a digital campaign titled 'Come, Fall in Love-Pakistan'.
Fascinating Pakistan magazine truly presented a marvelous story of the beautiful Pakistan and its amazing people, cultures, heritage as well as cuisines with very well written articles and amazing pictures, says Tahawur Husain Jafri – CEO and Founder Fascinating Pakistan.
Mr Tahawur stressed that Pakistan is a peaceful country and offers a rich experience to travelers and tourists who wish to explore the country for its natural wonders such as Himalayas regions in the North to the historic Sindh in the South and the serene beaches of Balochistan
The publication consists of detailed insight regarding Pakistan's distinct cuisines, vibrant bazaars, arts and crafts, cultural heritage and traditions.
Magazine's copies have been especially sent to President Arif Alvi by Fascinating Pakistan's COO Syed Qamar Abbas.
Other key individuals who have received the magazine's copy include SAPM Shahbaz Gill and Shehryar Khan Afridi – Chairperson of the Parliamentary Special Committee on Kashmir.