FATF acknowledges Pakistan's success in tackling money laundering, other issues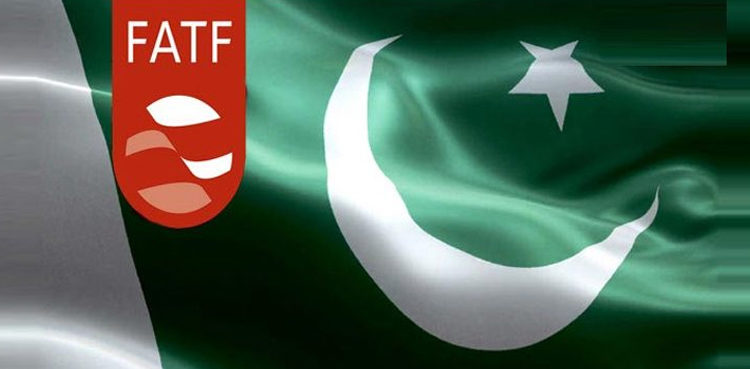 Financial Action Task Force's (FATF) Asia Pacific Group (APG) on money laundering, has acknowledged Pakistan's notable progress and success in addressing various complaints and issues raised by the watchdog earlier.
In its Mutual Evaluation Report, FATF has revealed that Pakistan has successfully complied with 31 out of the total 40 recommendations made by the watchdog aimed at addressing money laundering and various other issues.
The Asia/Pacific Group on Money Laundering (APG) is an inter-governmental organization consisting of 41 members in the Asia-Pacific region, as well as organizations and observers from outside the region.
"Overall, Pakistan has made notable progress in addressing the technical compliance deficiencies identified in its MER and has been re-rated on 22 recommendations, said the FATF report.
Recommendations 14, 19, 20, 21 and 27 have been re-rated to compliant, and Recommendations R.1, 6, 7, 8, 12, 17 ,22, 23, 24, 25, 30, 31, 32, 35 and 40 to largely compliant. Meanwhile recommendation 28 has been re-rated to partially compliant, the report added.
APG

However, FATF report accentuated that insufficient progress has been made to re-rate Recommendation 38, whereas compliance with Recommendation 37 has been downgraded to 'non-compliant'.
Pakistan will move from 'enhanced (expedited)' to 'enhanced follow-up' category and will continue to report back to the APG on progress to strengthen its implementation of AML/CFT measures, the report concluded.
Federal Minister for Energy – Hammad Azhar took to social media to apprise that Pakistan's progress in complying with FATF recommendations is unprecedented and unmatched.
Upgrade of 20 criteria in less than two years is unprecedented in FATF history for any country, he tweeted.
Furthermore, Hammad Azhar noted that this outcome is a result of major legal reforms (14 federal + 3 provincial laws with corresponding regulations) along with the untiring efforts of the entire FATF team with (20 ministries plus organizations).