Fazl wants Pakistan to recognise Taliban govt in Afghanistan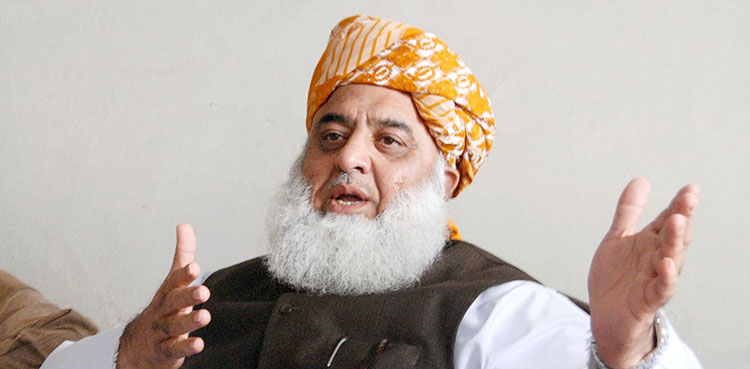 Jamiat Ulema-e-Islam Fazl (JUI-F) chief Maulana Fazlur Rehman has demanded the Pakistan government recognise the Taliban government in Afghanistan.
The Taliban formed their interim government on Wednesday after 20 years of their ouster by the allied forces led by the US. A couple of weeks after taking over the capital, the group has announced names of its interim government a few days ago. 
"The Taliban signalling to form a broad-based government and announcing general amnesty for all is a clear indication of their attitude [in the future]," said Fazl.
The JUI-F chief called upon the world to demonstrate an open heart towards the Taliban, saying that it is their turn to do so now.
"If the world promotes relationship and trade with the Taliban, they will also reciprocate by appreciating bilateral ties," Fazl stressed.
The Taliban will have to take recourse to the Constitution, law and public opinion, he said.
The Taliban interim government
The Taliban announced that they would introduce a broad-based and inclusive government in the country that would comprise various ethnicities.
However, the group handed all the top positions to key leaders from the movement and the Haqqani network.