Federal government to cooperate with Sindh government to resolve Karachi issues, assures PM Imran Khan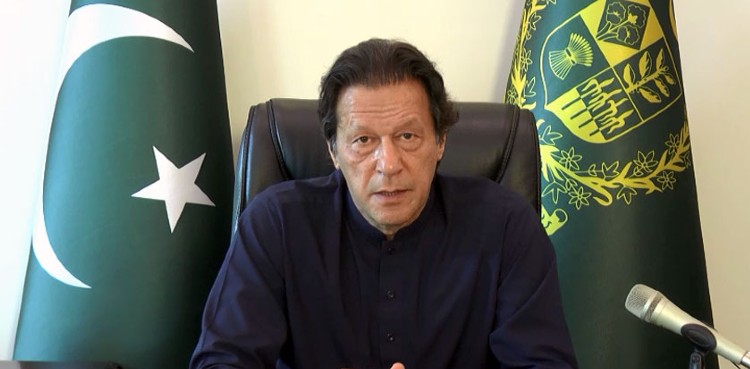 Prime Minister Imran Khan on Saturday, said that federal government will be cooperating and assisting Sindh government to resolve major issues faced by Karachi.
The premier took to social media to reiterate his commitment to the people of Karachi amid urban flooding woes and reassured that federal government together with Sindh government will jointly work towards tackling various issued faced by the metropolitan city.
"There is now a positive development as my government, along with the Sindh government, is moving to immediately act and resolve 3 major problems of Karachi," he tweeted.
PM Imran Khan has stated that initially both governments will be focusing on cleaning drainage system, followed by encroachment issue and establishing a comprehensive garbage and waste disposal system to address sewage issue in the city.
The joint effort will also address water supply shortage faced by Karachiites.
The development comes as Karachi has been hampered with unprecedented torrential rains resulting in severe urban flooding all across the city.
During the recent three-day rain spell – the sixth this year, 40 casualties have been reported in various incidents in the city who's drainage and sewage system has completely collapsed due to continuous heavy downpour.
Pakistan Army and National Disaster Management Authority (NDMA) have already set up medical and emergency camps along with temporary housing sites to accommodate people rendered homeless due to flooding in several areas of the city.