Chairman of the Fishermen's Cooperative Society Abdul Bar denied the perception that Frontier core in creating any policy related to deep sea fishing, conspirators are not aware of facts, we have reached on an agreement with China for the future of the fishermen.
He was addressing an important press conference today and said We have rejected the policy of 2018 regarding fishermen, passed a resolution in this regard and discussed the issue with the provincial and federal government.
He further said that steps have been taken to formulate a policy in collaboration with all stakeholders, no foreign vessels will be allowed to fish in our country, our country men are our first priority.
We have invited all stakeholders at every forum to address the concerns of entire fishermen community.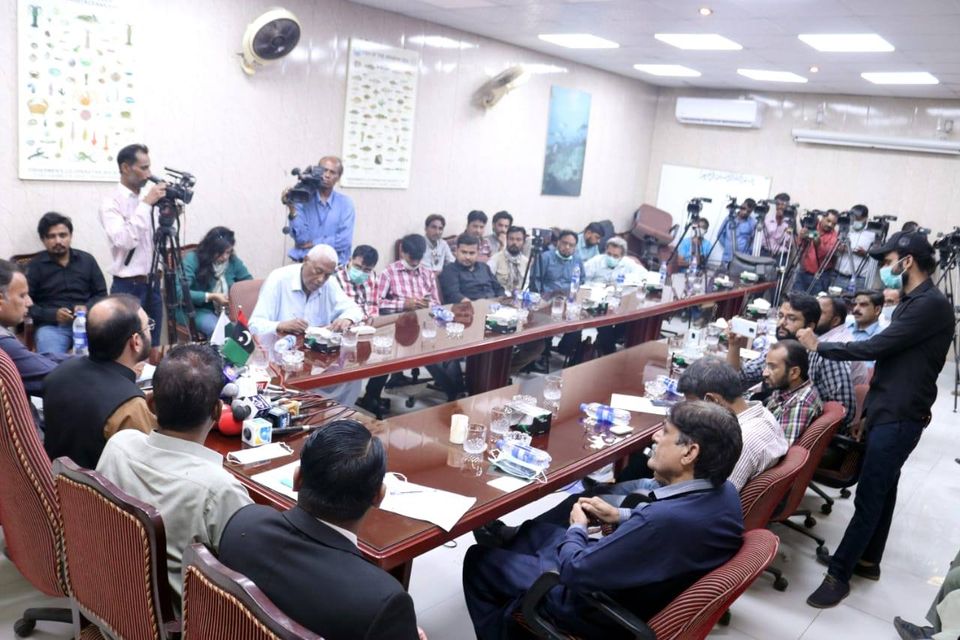 He added that no permit has been issued to the Chinese trawlers. If fishermen community face any damage, these trawlers will not be allowed. He said that they will not allow the fishermen to be harmed. "We do not have modern equipment. We have agreed that the Chinese will train our fishermen," he added.
We wanted to provide small boats to the fishermen in easy installments. It is clear about these trawlers that any company fishing in the deep sea will benefit us. The protesters are unaware of the fact that China and any other country has complied with our laws.
Abdul Rab said that I will continue to work for the welfare of the fishermen, I will take steps to bring the real fishermen forward.
"We have raised our voice for illegally arrested Pakistani fishermen in India. This has never happened before. It is the responsibility of the foreign ministry but it is silent," he added.