Five CTD personnel martyred in Chilas, Gilgit-Baltistan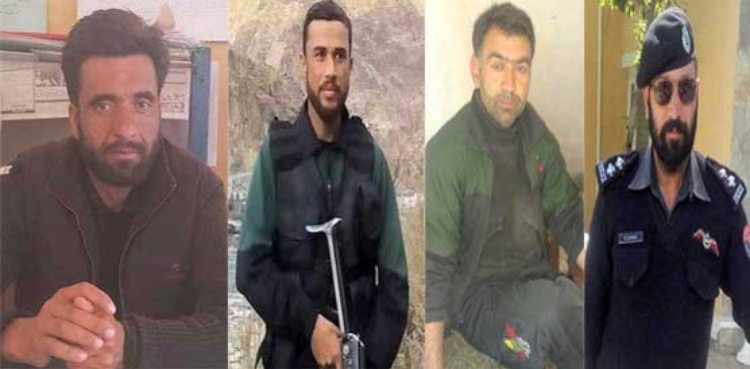 Five Counter Terrorism Department (CTD) personnel have been martyred in a gun battle in Chilas, Gilgit-Baltistan.
The CTD team were conducting a search operation in Ronai area of Chilas, when suspects opened fire upon the security personnel. Five CTD personnel, along with two civilians are reported to have been martyred in the fire fight.
CTD personnel martyred in the incident include Junaid, Shakeel, Sohrab, Ishtiaq and Ghulam Murtaza. Meanwhile the dead bodies and the injured and have been shifted to a local hospital.
Gilgit-Baltistan (GB) caretaker Chief Minister Mir Afzal Khan has ordered in inquiry on the attack on CTD team. He lauded the sacrifice of the security personnel and has ensured strict action against the suspects responsible for the attack.
Attack on security personnel and other terrorist incidents are rare in Gilgit-Baltistan as the region is largely peaceful and is of vital importance to the country in light of China Pakistan Economic Corridor (CPEC).
Prior to this, three policemen were martyred, while another two were injured in a terrorist attack in Kargah area of Gilgit-Baltistan back in August 2018.