FM Qureshi reprimands Afghan NSA over false accusations against Pakistan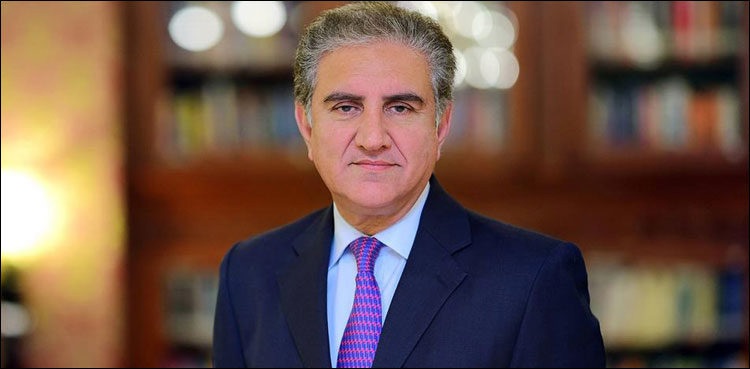 Foreign Minister Shah Mahmood Qureshi has reprimanded Afghanistan's national security advisor over latter's false accusations against Pakistan.
In a statement, FM Qureshi has called out Hamdullah Mohib – Afghanistan's NSA, after the latter maligned Pakistan and making false terror facilitation accusations against the country.
The Afghan National Security Advisor should be ashamed of his remarks maligning Pakistan, said FM Qureshi.
The foreign minister also accentuated Pakistan's progressive role and notable contribution in Afghan Peace Process aimed at ensuring regional peace and stability.
The world has acknowledged Pakistan's progressive role for ensuring substantive peace and stability in Pakistan, said Qureshi.
Shah Mahmood Qureshi urged the Afghan official to review his statement which is detrimental for peace process.
The development comes as earlier, Afghan NSA Hamdullah Mohib during a public speech in Nangarhar province, had used derogatory language against Pakistan.
Pakistan has already informed Afghan government that it will no longer conduct business with Hamdullah Mohib over the use of abusive language by him.
As per Foreign Officer sources, Pakistan has lodged a strong protest with the Afghan side and conveying deep resentment in the country over Mohib's undignified, derogatory and abusive remarks.