Foreign Office denies rebukes of Russian President Vladimir Putin's visit to Pakistan, stresses commitment to bilateral ties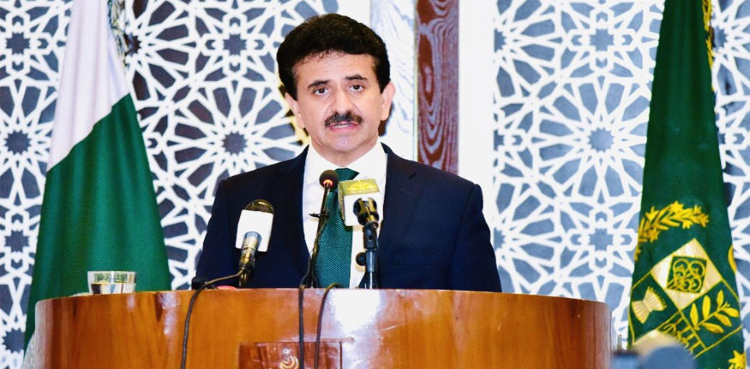 Foreign Office (FO) has categorically rejected rumors of Russian President Vladimir Putin's visit to Pakistan.
FO Spokesperson – Zahid Hafeez Chaudhri has turned down rumors pertaining to President Vladimir Putin's Pakistan visit.
Zahid Hafeez Chaudhri stressed that Pakistan and Russia are close partners and friends. The two countries are committed to building a strong multi-dimensional relationship that not only serves their respective national interests but also contributes to regional as well as global peace and security.
Terming high-level talks and visits an important part of the growing Pakistan-Russia relations, the FO spokesperson noted that invitations for visits at the summit level have been extended by both sides, no such visit has been scheduled yet.
It is pertinent to know that Russian Foreign Minister Sergei Lavrov had held a telephonic conversation with his Pakistani counterpart FM Shah Mahmood Qureshi in the second week of June last month.
The two foreign ministers had agreed upon further enhancing bilateral ties and increase cooperation in various fields, sectors.