French President Emmanuel Macron slapped by an onlooker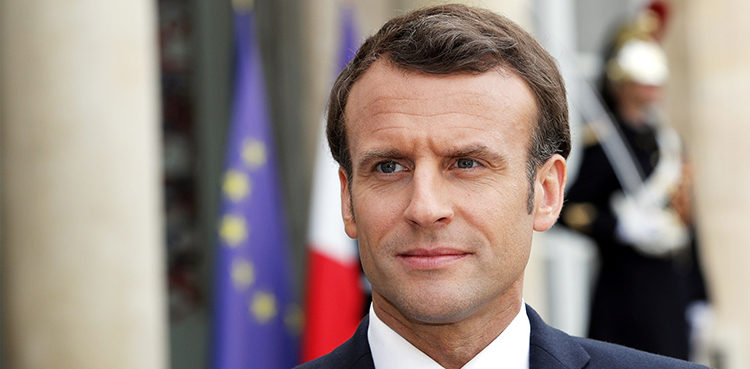 French President Emmanuel Macron was slapped by a crowd member during the premier's visit to Southern France.
The incident took place in Tain-l'Hermitage outside the city of Valence in southern France, when French President Emmanuel Macron reached out to greet the onlookers and one of the man wearing a green t-shirt and shouting 'Down with Macron-ism' who then slapped the French President on the face.
Macron's security entourage immediately jumped in and separated the French President from the attacker who was later pinned down by the security personnel.
French President Macron slapped in the face at a public event 🙆🏽‍♂️#frenchpresident #Macron #Slapped pic.twitter.com/ROaKFTKPyV

— Nelly Salvatore Photography (@nellysalvatoreB) June 8, 2021
According to French authorities, two men have been arrested. However, no details have been issued regarding the identity of the apprehended individuals.
French President was on a visit to Drome region where he interacted with restaurant owners and students and exchanged views with them on how life is returning to normal after COVID-19 lockdown and other restrictions.
French leaders have condemned the incident contending that though political dissent is the right of every citizen, there is no room for violence in the French politics.
French Prime Minister Jean Castex has said that verbal aggression and physical attack is not acceptable at all. Far-left leader Jean-Luc Mélenchon has also expressed solidarity with the French President Emmanuel Macron over the incident.
Meanwhile, far-right leader Marine Le Pen has also condemned the physical violence terming it unacceptable despite the fact that democratic disagreement and debate can be bitter.
It is pertinent to know that French politics has been significantly polarized between left and right during President Macron's tenure who has adopted a hardline approach against country's Muslim minority population. President Macron has also notably struggled to address workers' dissent as various labour and workers' alliances have taken to street against government policies.